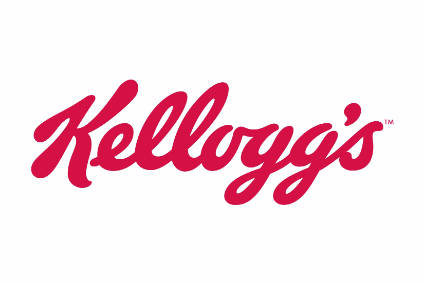 Kellogg has refused to be drawn on a report in India claiming the US food giant is in talks to buy a stake in parts of local snacks maker Haldiram's.
Citing unnamed sources, The Economic Times has reported Kellogg and Haldiram's are in "exclusive talks" due to lapse at the end of the month.
The newspaper said the discussions focus on two of the three parts of Haldiram's – Delhi-based Haldiram's Ethnic Foods and Nagpur-based Haldiram's Food International.
Kellogg was reported to want a 51% stake in the two divisions, while the Agarwal family behind Haldiram's prefers to sell a 25% stake.
Approached by just-food, a Kellogg spokesperson said: "According to our policy, we don't comment on rumours or speculation regarding potential acquisitions, joint ventures or divestitures."
In India, Haldiram's declined to comment on the report when contacted by just-food.
Meanwhile, HR Bakers, an affiliate of Haldiram's, has opened the first outlet in India of French bakery chain Brioche Dorée.
HR Bakers has initial plans to establish four to five stores in India. The company, which is independent from Haldiram's, but owned by members of the Agarwal family, has already invested USD700,000 in the project and will increase its capital commitment as the number of stores grow, Rajat Rastogi, marketing manager for HR Bakers and Brioche Dorée in India told just-food.
The first Indian outlet was opened in New Delhi on Saturday. Looking ahead, HR Bakers wants to open Brioche Dorée stores in several Indian cities, but in this year, the only operational outlets will be in the National Capital Region of Delhi, Rastogi said.