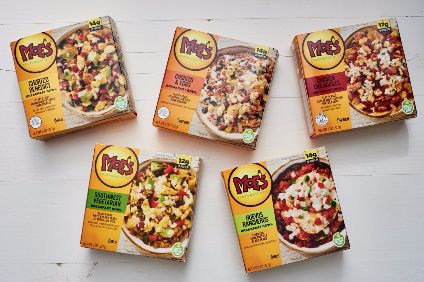 Kellogg has teamed up with US restaurant operator Moe's Southwest Grill to market frozen breakfast products to be sold in the country's retail stores.
Moe's Breakfast Bowls are based on the foodservice chain's Tex-Mex style food, with the range including products such as chorizo benedict and chicken chilaquiles.
Moe's emphasised the products contain a minimum of 12 grams of protein and meats raised without hormones.
Kat Cole, chief operating officer and president of Moe's parent company FOCUS Brands, said: "The south-west flavour profile is growing in appeal but, until now, not widely available in the breakfast category. Moe's Breakfast Bowls are meeting the demand for better-for-you, flavourful options for a high protein breakfast or breakfast-as-snack option."
The five-strong range is available at retailers including Wal-Mart Stores, Giant Eagle and Wegman's. From July, the products will also be in store at Kroger and HEB. Each of the bowls have a recommended retail price of US$4.49.