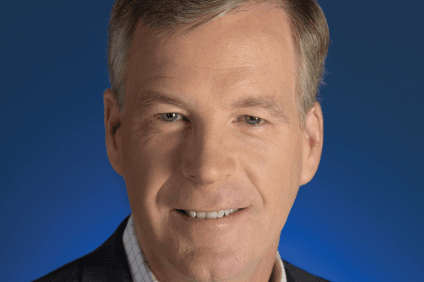 Kellogg announced today (28 September) the appointment of former Coca-Cola and Anheuser-Busch InBev executive Steven Cahillane as its new CEO to replace John Bryant who is to retire.
Cahillane's appointment will take effect on 2 October, the global cereal and snacks company said in a statement. He was most recently president and CEO of The Nature's Bounty Co., the US-based vitamins and supplements group.
The new CEO will also join the board of directors on 2 October. Bryant will continue as executive chairman of the board until 15 March 2018, with Cahillane also succeeding the Australian as chairman.
The 52-year-old Cahillane joined The Nature's Bounty Co. in 2014 after seven years within the Coca-Cola system, working for Coca-Cola Co. and its bottler Coca-Cola Enterprises. Before working for the soft drinks giant, Cahillane spent eight years at beer giant AB InBev and its forerunner companies.
"Steve clearly has had a distinguished career leading successful CPG businesses throughout the world, including his terrific work recasting Nature's Bounty as a consumer-facing health and wellness company," Donald Knauss, the lead director on the Kellogg board, said. "With his breadth of experience, he truly understands the global marketplace in which we are operating as well as the consumer and retailer trends that will serve as potent sources of growth for Kellogg going forward."
Cahillane said Kellogg had "tremendous growth opportunities before us". He added: "Kellogg is an incredible company with a rich legacy and iconic brands that are beloved around the world."
Bryant took the helm at Kellogg in January 2011, with the Special K maker promoting him from COO. He was given the additional role of chairman in 2014. Bryant joined Kellogg in 1998 and his career at the US food giant includes time as president of its business in North America, president of its international operations and CFO.
"It has been my pleasure to serve as the CEO of Kellogg over the past seven years," Bryant said. "I am even more confident in the future of our company today than at any other time in my 20 years with Kellogg. I've decided that the time is right to hand over the reins to a new leader who can continue the transformation of this great company."