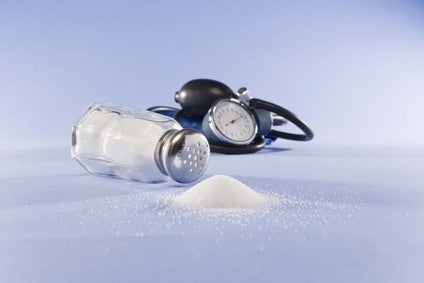 Nestle and Kellogg have been criticised by World Action on Salt and Health for what it says is a "chaotic approach" to salt reduction in products.
Both businesses were among packaged food and foodservice companies named as having products that contained varying salt levels in different countries.
WASH said in certain countries people "are still being fed double the amount of salt…than in other countries".
"Not one product surveyed had consistency in its salt content, with huge differences from one country to another," said the health group.
WASH indicated a box of Nestle Fitness cereal in Russia contained 2g of salt per 100g. But in Chile, the same product contained 0.72g of salt per 100g.
On Kellogg it highlighted a box of Kellogg Cornflakes in Venezuela contained 1.90g of salt per 100g compared to the same cereal sold in the UK, which contained 1.25g of salt per 100g.
"Manufacturers are clearly able to make products with less salt, but deliberately choose not to, despite salt damaging their customer's health. This study also highlights a lack of consistent nutrition labelling and portion size across the world which is adding to consumer confusion, as people cannot choose the less salty options, even if they want to. Consistent front of pack nutrient labelling should be provided on all products to allow consumers to make better-informed choices," said Clare Farrand, international programme lead at WASH.
In an email to just-food, a spokesperson for Kellogg said the cereal maker had been engaged in a voluntary effort to cut salt in its cereals in Europe since 1998.
"Worldwide, Kellogg's is continually seeking ways to improve the nutrition profile of our foods – including lowering salt- without compromising taste or quality. These plans vary by geography for many reasons, including raw material supplies, product renovation schedules and cultural and consumer taste preferences," she added.
A spokesperson for Nestle added that salt reduction in food is "a complex issue" influenced by factors including culture and individual preferences.
"Our food reformulation efforts have led to a double-digit percentage reduction in salt from more than 2,400 Nestle products, including breakfast cereals, since 2005, when we started our sodium reduction policy. The reduction since 2005 represents around 14,500 tons of salt and we will be doing more. We have set the objective to cut salt in our products by a further 10% by 2016. Nestlé also fully supports the WHO target for salt intake of no more than 5 grams per person, per day by 2025.
"The challenge in all of this is to cut salt in our foods without consumers resorting to salt shakers or choosing saltier foods," he added.