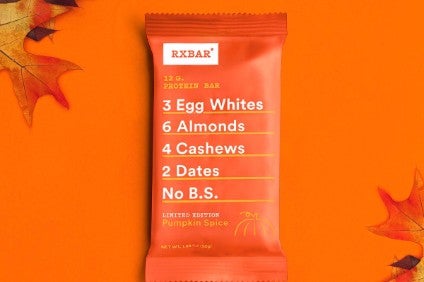 RXBAR, the US protein bar company owned by Kellogg, has laid off 40 employees, around 20% of its workforce.
The Chicago-based business, which was acquired by US cereal giant Kellogg in October 2017 for US$600m, produces 'clean-label' protein bars using a base of egg whites, fruit and nuts.
A spokesperson for the company confirmed 40 roles were "reduced" but said it did not reflect the company's performance.
"We are proactively engaging in a reorganisation to better support our business objectives in 2019 and beyond," she said. "The brand is extremely healthy. Nielsen data shows that our retail sales have more than doubled this year."
The spokeswoman said the reorganisation involves making adjustments to its infrastructure that will "better enable it to invest in key areas of the business" and an "evolution of our resource management strategy including the re-scoping of some existing roles, introduction of new capabilities and evolving activities to drive our vision for the business".