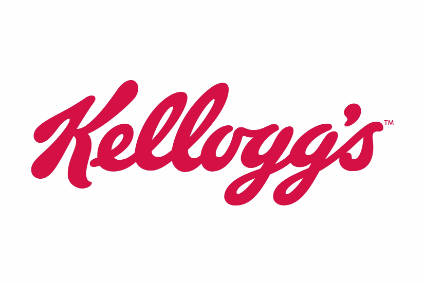 Kellogg is to start a "phased" closure of its snacks plant in Seelyville, Indiana, early next year, the company told just-food today (3 August).
A Kellogg spokesperson said the company had taken the "difficult decision" to address overcapacity in the company's US cracker-manufacturing network.
The first phase of closure for the facility, which makes a variety of the company's cracker products, is "likely" to start in February and is expected to be concluded by September 2017, the spokesperson said.
"Kellogg has a compelling business need to better align our manufacturing assets with marketplace trends and customer requirements," the spokesperson said. "To that end, we continue to evaluate our global manufacturing network to ensure that we have the right manufacturing capacity – in the right locations – to better meet our current and future production needs, and the evolving needs of our customers."
As part of the evaluation process, Kellogg assessed its US cracker manufacturing network "and determined that we have more capacity than is required to meet demand", the spokesperson said.
"In total, approximately 150 roles will be impacted as a result of the plant closure," the spokesperson added. "As you'd expect from a company like Kellogg, we will help those who will be impacted through their transitions."
Last year Kellogg's, which producers more than 1,600 foods, brought in annual sales of US$13.5bn.
In June of this year, Kellogg said it was establishing an investment vehicle, Eighteen94 Capital, that would make "minority investments" in companies pioneering "next generation innovation" in the food sector.
The company is due to report its second-quarter results tomorrow.