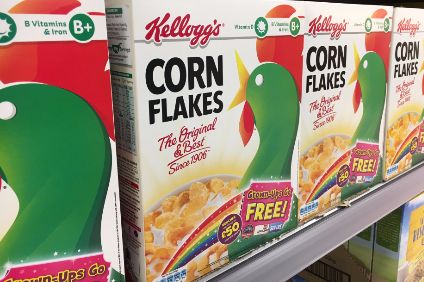 US-based breakfast food giant Kellogg plans to double vitamin D levels in some of its cereals.
The decision is part of the company's 'Better Starts' Plan, which was put in place in 2017 to help British families make healthier choices.
Certain brands of Kellogg cereals will now contain 50% of a person's daily recommended needs, which according to the UK's Department of Health is classed as five micrograms per day. The National Diet and Nutrition Survey conducted in 2014 says one in five people in the UK are deficient in vitamin D, a lack of which can cause illnesses associated with bones and muscles, as well as cardiovascular diseases.
Laura Street, Kellogg's UK and Ireland nutrition manager, said: "It's difficult to get vitamin D in your diet and our research shows that people aren't naturally choosing foods which contain this crucial vitamin.
"That's why fortification of this vitamin is so important, especially in a food eaten by so many households across the UK."
By the end of March, Coco Pops Original, Rice Krispies (Original), Frosties, Corn Flakes, Crunchy Nut Cornflakes and Special K Original will all have the new vitamin D count.
And in the third quarter, Bran Flakes, Sultana Bran, Rice Krispies, Fruit n Fibre, and Rice Krispies Multi-Grain Shapes will join those ranks, followed by Disney cereals, Krave, Honey Loops and all variants of Coco Pops in the first quarter of next year.