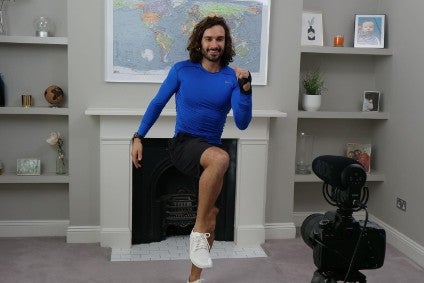 US food giant Kellogg has pulled an advertisement for its crisp brand Pringles from the popular 'PE with Joe' YouTube fitness broadcasts.
During the lockdown, UK-based fitness coach Joe Wicks has tailored much of the content on his YouTube channel The Body Coach TV at children to encourage them to stay active while off school.
The daily live videos, broadcast under the 'PE with Joe' banner, started on 23 March and have attracted families around the world.
The campaign group Action on Sugar and Salt accused Kellogg of "irresponsibly advertising" the snack and suggested it had dropped the ad, which appeared in April, "rather than face a formal regulatory investigation into its online advertising practices".
However, Kellogg said airing the ad on the channel had been a genuine mistake.
In a statement sent to just-food, it said: "It was not our intention to advertise Pringles to a younger audience. We are careful about where we place our advertising as we know we have a responsibility to act in the right way.

"Joe's fitness channel has historically been aimed at adults which was the case when we placed our advert on it. His audience shifted recently with the launch of 'PE With Joe'.

"As soon as we were made aware that the audience of his channel had changed, we took steps to remove our advertising and we have put measures in place to prevent a repeat."
Under current UK government rules, food and drink companies are not allowed to promote its 'less healthy' products on children's TV, or any media channel, with an audience of more than 25% under-16s.