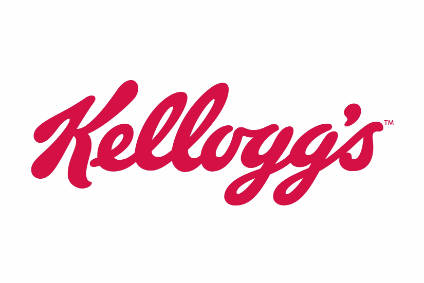 The UK's Advertising Standards Authority (ASA) has rescinded its ban on a Kellogg's cereal advert targeted at kids, prompting criticism from health campaigners.
The country's Obesity Health Alliance had issued a complaint against Kellogg for its Coco Pops Granola advert aired in January during the children's cartoon Mr Bean, claiming the food giant breached regulations pertaining to products considered high in fat, salt or sugar (HFSS).
Coco Pops Granola is not a product deemed HFSS but the ASA banned the ad, ruling the spot promoted the Coco Pops brand that had variants in the HFSS category.
After the ASA ruling, Kellogg requested an independent review and the authority has consequently reversed its ruling.
However, that decision has promoted a backlash from Obesity Health Alliance (OHA), which is pressing for a ban on "junk food" adverts targeted at children before the 9pm watershed.
Caroline Cerny, who holds the position of alliance lead at OHA, issued a response in a lengthy statement today (21 November): "These adverts are designed specifically to appeal to children with fun cartoon characters including the well-known Coco the Monkey and catchy jingles. The original ruling recognised the power of brand advertising and closed a loophole preventing food companies from advertising to children by using characters and music associated with their unhealthy products.
"Following a lobbying effort from Kellogg's, the industry-funded regulator, The Advertising Standards Authority, has rowed back from their original decision. This is what happens when a large multi-national food company uses its legal weight to fight rulings that influence their profits.
"Sadly, the price is the future health of our children. This is just another example of why we need strong Government action to protect children from unhealthy food marketing, starting with a 9pm watershed on junk food adverts on TV."
just-food approached Kellogg to comment on OHA's concerns, underlining its assertion Coco Pops Granola is a "better-for-you" product.
A spokesperson for the company said: "We felt the original judgement had potential unintended consequences for the industry and the positive intent of the regulations – acting as a disincentive for food companies like us to develop and launch better-for-you alternatives at a time when people are looking to our industry to take action.
"We remain committed to playing our part and helping people pick healthier choices in the morning. That's why last year we announced a significant overhaul of our cereals including reducing sugar in Coco Pops by 40%, taking certain high-sugar foods off sale, removing artificial colours and launching new no-added sugar and vegan foods."
A spokeperson for the ASA said: "Any advertiser we have ruled against has the right to an independent review of our decision and in this case the decision was overturned, making the complaint Not Upheld."