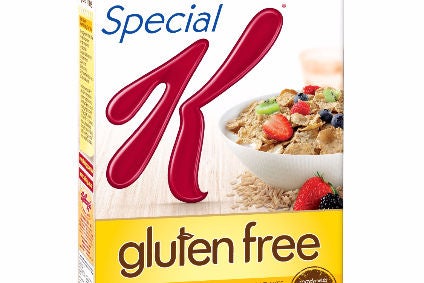 Kellogg has announced the launch of gluten-free versions of its Corn Flakes and Special K cereals in Australia.
The firm said the launch was a response to increasing demand from consumers with coeliac disease and gluten intolerance.
The products are the first gluten-free lines Kellogg is selling in Australia.
"We continue to see a growing number of consumers, including coeliac disease sufferers, requesting gluten free alternatives to our popular cereals. Research conducted with current consumers of gluten free cereals also showed there was a gap in the market for products that can deliver a great taste experience that's consistent with products containing gluten," Janine Brooker, portfolio marketing manager for Kellogg Australia, said.
"That's why we wanted to make sure that our gluten-free Corn Flakes and Special K taste just as good as the original classics."
Kellogg's Corn Flakes Gluten Free and Special K Gluten Free are available in 330g boxes at supermarkets nationwide. They have an RSP of A$3.99 (US$2.86) and A$5.99 respectively.