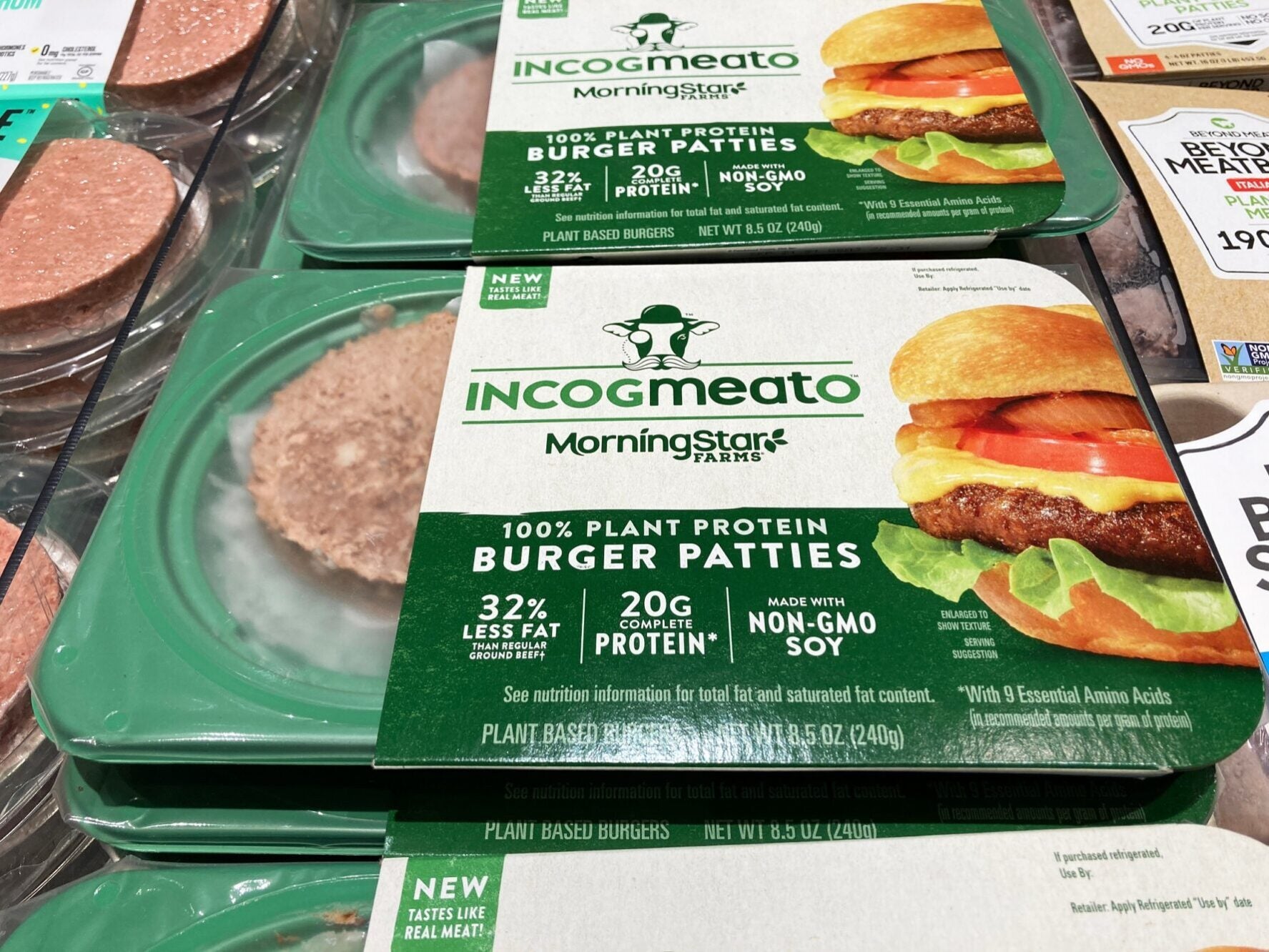 US food giant Kellogg has announced radical transformation plans that will see it split into three, independent, public companies.
Kellogg intends to spin off its cereal operations in North America – covering assets in the US, Canada and the Caribbean – into one entity.
The MorningStar Farms owner also plans to create a separate plant-based foods business. Kellogg is exploring the possibility of selling the plant-based assets, following the split.
These two entities collectively represented approximately of 20% Kellogg's net sales in 2021.
The remaining operations, which represented the other 80% of the group's net sales last year, are focused on the Pringles maker's global snacking assets, as well as on its international cereal and noodles operations and its North America frozen breakfast assets.
Shareholders in Kellogg will receive shares in the two spin-off entities on a pro-rata basis relative to their stakes in the company. The plan has been approved by the company's board of directors.
Explaining the rationale behind the move, the Special K owner said: "This transaction represents another bold action toward transforming Kellogg's portfolio to further enhance performance and value.
"The proposed separations create greater strategic, operational and financial focus for each company and its stakeholders and will build on Kellogg's current momentum."
It added: "After several years of transformation and improving results, the company believes it is the right time to separate these businesses so they may pursue their particular strategic priorities."
Steve Cahillane, Kellogg's CEO, said: "These businesses all have significant stand-alone potential, and an enhanced focus will enable them to better direct their resources toward their distinct strategic priorities. In turn, each business is expected to create more value for all stakeholders, and each is well-positioned to build a new era of innovation and growth."
For now, Kellogg is naming the three businesses North America Cereal Co., Plant Co. and Global Snacking Co.
The company's three international regions – Europe; Latin America; and Asia Pacific, Middle East, and Africa (AMEA) – will remain "almost entirely intact" within Global Snacking Co.
That business, which generated US$11.4bn in net sales in 2021, pulls in nearly 60% of sales coming from international markets. Cahillane will remain chairman and CEO of Global Snacking Co.
Less than a quarter of the entity's net sales come from cereal in international markets. "By remaining with Global Snacking Co., this international cereal business provides scale, continuity, and growth for the company's Europe, Latin America, and AMEA regions," Kellogg said.
About 10% of this entity's net sales come from noodles in Africa, which Kellogg describes as "a rapidly expanding business".
Just Food analysis: Kellogg's radical playbook – a risk worth taking?
The Frosties maker said this business is expected to be a higher-growth company than today's Kellogg group, featuring a more "growth-oriented portfolio and aided by more focused resources and attention to brand building, innovation, and international expansion of world-class brands, and to building scale in emerging markets".
North America Cereal Co., with about $2.4bn in net sales, will focus on cereal in the US, Canada, and the Caribbean with the proposed management team for this entity to be announced at a later date.
"As a stand-alone company, North America Cereal Co. will have greater strategic focus and operational flexibility and will direct capital and resources toward unlocking growth, regaining category share, and restoring and expanding profit margins," Kellogg said.
Near term, it will be focused on the "restoration of inventory, profit margins and share position following 2021 supply disruptions".
Plant Co., with about $340m in net sales, will be a pure-play plant-based foods company, anchored by the MorningStar Farms brand.
However, Kellogg said that while it intends to separate Plant Co. as an independent business, it will also explore "other strategic alternatives, including a possible sale".
It added: "This business offers a full portfolio of plant-based offerings across multiple product segments and eating occasions. Kellogg has grown MorningStar Farms steadily since its acquisition over 20 years ago and the brand now has the highest share and household penetration in the frozen vegetarian/vegan category.
"As an independent business, Plant Co. will have the opportunity to build on its strong base of growth and profitability, focusing its resources and investments towards capitalising on strong category prospects, by building awareness and penetration in North America and expanding internationally in the future."
The proposed management team for Plant Co., currently focused on the US, Canada, and the Caribbean, will also be announced at a later date.
North America Cereal Co. and Plant Co. will both remain headquartered in Battle Creek, Michigan, while Global Snacking Co. will maintain dual campuses in Battle Creek and Chicago, Illinois, with its corporate headquarters located in Chicago.
Kellogg's three international regions' headquarters in Europe, Latin America, and AMEA will remain in their current locations.
The company said it expects that the North America Cereal Co. spin-off may precede that of Plant Co., with both currently targeted to be completed by the end of 2023.