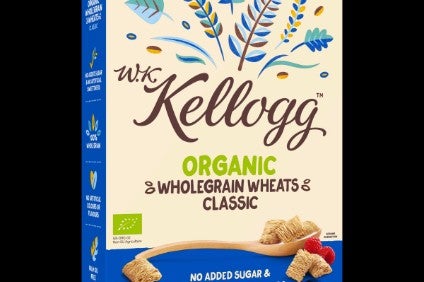 Kellogg is to launch organic and vegan cereals in the UK in January.
The US cereal giant said it wanted to meet growing demand for plant-based foods in the country.
The new cereals are being sold under a new sub-brand, W.K. Kellogg, which gives a nod to the company's founder of the same name.
Emma Birks, brand manager for W.K. Kellogg, said: "We're committed to creating foods which suit changing consumer diets and with people increasingly seeking more plant-based foods, the W.K. Kellogg range is crucial to our portfolio. Timing of this launch is key; January is a fundamental opportunity to catch consumers adopting new, more wholesome diets and we're well positioned with W.K.Kellogg to help retailers do so."
The range of five products includes three granolas lines, with two of those developed with no-added sugar. The two other products are organic, wholegrain wheats.
The granolas have a recommended retail price of GBP3.79. Kellogg has put an RRP of GBP2.99 on the wheats.