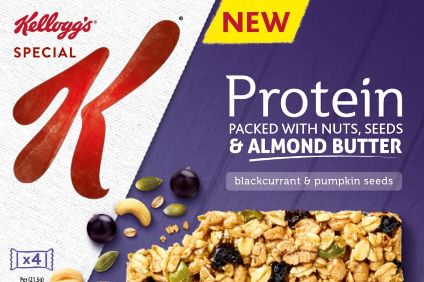 Kellogg is to try and tap into UK demand for protein snacks in January with a new line of Special K bars.
The Special K Protein bars will be sold as single bars or as multipacks. The single bars have a recommended retail price of GBP0.89 (US$1.17), with Kellogg suggesting a price of GBP2.99 for the multipack.
Sarah McFall, Special K snacks brand manager for the UK market, said: "Nut butters and products bearing the 'protein' label have appeared everywhere over the past few years and its evident these are more than just trends."
The development of the new Special K bars is another sign the innovation teams at Kellogg's UK business is targeting fast-growing categories.
January will also Kellogg roll out a line of organic and vegan cereals in the UK. The products will be marketed under a new sub-brand, W.K. Kellogg, named after the US cereal and snacks giant's founder.