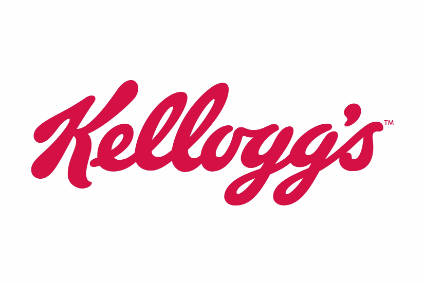 Kellogg will start labelling products on sale in the US that contain genetically modified ingredients as of next month.
The move follows similar action from Mars earlier this week and General Mills last week.
The series of commitments to label GMO ingredients follows news that the US Senate blocked a federal bill that would require the nation-wide voluntary labelling of GMOs in food – thereby overriding state legislation demanding the mandatory labelling of GMO ingredients.
Mandatory labelling is due to come into force in Vermont from 1 July this year. Connecticut and Maine have also passed legislation that would require mandatory GMO labelling on food products but with a so-called trigger clause that means the legislation would only come into force if it is backed by a total of 31 states.
Paul Norman, president of Kellogg North America, told just-food in an email: "At Kellogg, we strongly believe in transparency, and that people should know what's in their food and where it comes from. We continue to strongly urge Congress to pass a uniform, federal solution for the labelling of GMOs to avoid a confusing patchwork of state-by-state rule."
He added that until a federal solution is reached, in order to comply with Vermont's labelling law, "some of" the firm's product labels across the US would include the label "Produced with Genetic Engineering" starting in mid-to-late April.
Kellogg did not confirm which products would be affected when asked.
"Transparency is more than just a label, and we have invested in many ways to make it easy for consumers to find information about our food. Most recently, we launched OpenForBreakfast.com where consumers can ask questions about our food including whether a particular product contains GMO ingredients. As always, consumers are at the heart of all we do, and we will continue to explore ways to meet their changing wants and needs, and earn their trust each and every day," Norman added.
ConAgra Foods also announced yesterday (23 March) that plans to start labelling GMOs in its products.The firm said changes would be in place by Vermont's July deadline.