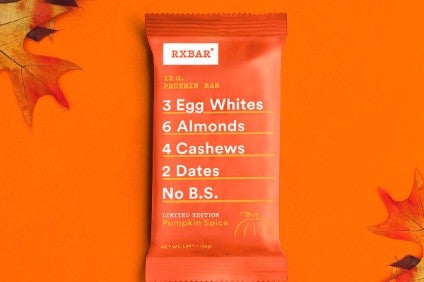 Kellogg today (2 August) lifted its forecast for annual net sales after "stronger-than-expected" growth in sales on an organic basis in the first half of the year.
The Coco Pops and Pringles owner has predicted its net sales, stripping out the impact of exchange rates, will rise by 4-5% in 2018, up from an earlier forecast of growth of 3-4%.
Kellogg said the new forecast implied it is predicting its net sales, when measured on an organic basis, will be between flat on 2017 and down 1%. The company's earlier prediction for this metric was for a decline of 1-2%.
In Kellogg's second quarter, which ran until 30 June, the company generated net sales of US$3.36bn, up 5.9% on the corresponding period in 2017, helped by the acquisition of US protein-bar supplier RXBAR last autumn and the increase of its interest in a venture in Africa in May this year.
Excluding the impact of foreign exchange, net sales rose 6.3% to $3.37bn. On an organic basis, Kellogg's net sales fell 0.4% to $3.16bn.
On a reported basis, Kellogg's second-quarter operating profit rose 23.5% to $474m. On an adjusted basis, excluding items including restructuring costs, the company's operating profit declined 0.3% to $476m.
The group reported a second-quarter net income attributable to Kellogg Company of $589m, up from $283m in the second quarter of 2017, boosted by items including a gain from the transaction in Africa.
Kellogg also upped its forecast for its annual adjusted earnings per share. The US group sees its adjusted EPS growing 11-13% after the impact of exchange rates, compared to an earlier forecast of 9-11%. It pointed to "various incremental tax benefits".