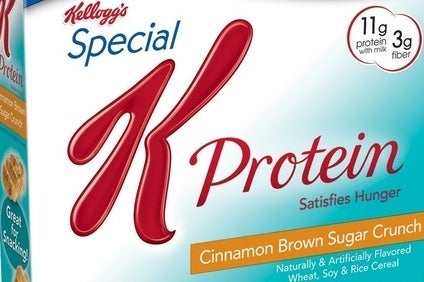 Kellogg has warned "at least" one breakfast cereal plant in the US would close if staff not agree to changes to working terms and conditions.
In December, staff who are members of the Bakery, Confectionery, Tobacco Workers and Grain Millers union voted against the Special K owner's proposals, which include changes to holiday eligibility and healthcare plans.
The food giant argues the changes would see workers at its cereal plants receive "the best wages and benefits in the industry" and help the company "address significant challenges" in the sector.
Kellogg has called on employees to "reconsider their position" or be at risk of seeing one of the group's plants shut. Agreement on the proposals, Kellogg said, would "guarantee jobs at our cereal plants for at least the next four years".
"The cereal category continues to decline – not just for us, but for our competitors – and that leaves Kellogg with far more production capacity than we need in our US cereal network," Marty Carroll, senior vice president of Kellogg's supply chain in North America said.
"The [agreement] also would continue to provide our cereal employees the best wages and benefits in the industry. They currently earn approximately $28/per hour – an average of $100,000 annually, with overtime – and that would not change. Additionally, pension would remain the same for current employees and they would continue to pay no premiums for their health care benefits.
"We have spent a considerable amount of time evaluating our U.S. cereal plants – as well as expansion opportunities at our Belleville, Ontario plant – and we're at a pivotal fork in the road. We must ensure that we are operating the right number of plants – in the right locations – to better meet our current and future production needs, and the evolving needs of our retail customers.
"However, Kellogg will have no choice but to announce the closure of at least one U.S. cereal plant in the very near future if our challenges continue to go unaddressed. This is absolutely not what we want, but we must make changes to remain viable."
The BCTGM union did not respond to a request for comment.