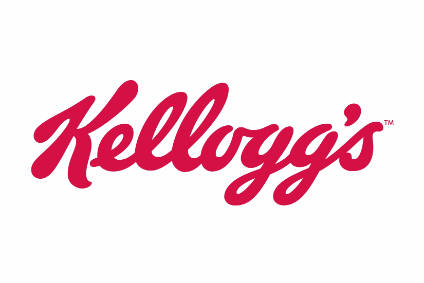 Kellogg is establishing an investment vehicle, Eighteen94 Capital, that will make "minority investments" in companies pioneering "next generation innovation" in the food sector.
The fund, also known as 1894, will look to invest in start-up businesses in ingredients, foods, packaging and "enabling technology", Kellogg said today (20 June). The unit will focus on Kellogg's core snack and cereal sectors, as well as adjacent categories. It will emphasise "early-stage opportunities" with companies that demonstrate food "product and market fit", as well as initial revenue potential.
"As consumer preferences move toward more diverse tastes and trends, the pace of innovation in the packaged food industry continues to intensify," said Gary Pilnick, Kellogg vice chairman. "By investing directly in the most promising entrepreneurs and ventures, we can increase greatly our access to game-changing ideas and trends that could become significant sources of growth for us. At the same time, we will be providing these companies with essential growth capital and access to Kellogg resources and expertise, which will help drive their ideas and businesses. It's truly a win-win."
Kellogg intends to invest approximately US$100m via Eighteen94 Capital. The Special K and Pringles maker said the strategy will play an "important role in achieving Kellogg's 2020 strategic growth objectives".
Eighteen94 Capital will be managed by Simon Burton, who has spent ten years at Kellogg who has served as vice president of investor relations since 2012. In addition, Kellogg has partnered with Touchdown Ventures, which specialises in corporate venture capital, to assist with management of the fund.
"We want to help take our partners' innovative spirit and passion as far as they can go," Burton said. "We want to help create the ideal conditions for growth; that's why we believe that 1894 will become the destination for ideas."
The US's largest food makers have been using M&A as a route into faster growth areas of the food sector. It emerged last week Kellogg had entered into an agreement through its Kashi unit to acquire snack bar start-up Pure Organic. The news prompted industry wacthers to speculate that, after a period of relative inactivity, Kellogg will again turn to bolt-on acquisitions to fuel growth in faster-growing nitche categories.
Kellogg is the lastest in a string of US food makers to establish an investment arm, following in the footsteps of General Mills and Campbell Soup Co. In October, General Mills announced it had decided to change NPD unit 301 Inc's focus from developing products in-house to centre on providing capital to emerging food brands. The Cheerios maker said the unit wanted to create "breakthrough innovation in the food space".
In February of this year Campbell Soup Co. revealed it is establishing a US$125m venture capital fund that will invest in start-ups participating in the "disruption" of food trends. The vehicle, called Acre Venture Partners, is part of the company's efforts to expand in rapidly growing areas of the food sector, such as natural and fresh foods.