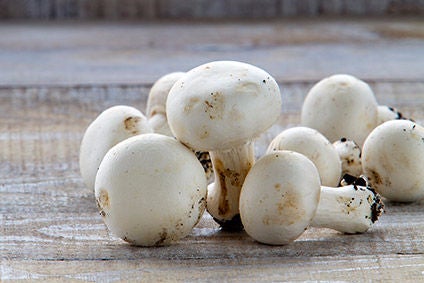 Kellogg's investment fund Eighteen94Capital is among a number of investors to put US$35m into MycoTechnology, a US company that uses mushrooms to create ingredients for the food and beverage industry.
Founded in 2013, Colorado-based Mycotechnology introduced ClearTaste, the world's first certified organic bitter blocker, which helps companies reduce the sugar content in their products. The firm is now "taking on the challenges faced by the protein industry" with its Shiitake mushroom fermented protein called PureTaste.
Mycotechnology plans to use part of the funds to build a new production facility in Aurora for PureTaste, a digestible, non-genetically modified, vegan mushroom protein that is low in calories, fat and carbohydrates, but full of vitamins and minerals. The new facility will initially produce 4,000 metric tons of PureTaste a year.
The company's CEO and co-founder Alan Hahn said: "We are rapidly approaching a time where we will be unable to support the population with enough protein to sustain life. Proteins with high concentrations of amino-acids tend to have a bitter taste which has seriously limited the adoption of alternative proteins; however, with PureTaste we have solved this challenge and the taste is great!"
The so-called round B financing was led by S2G Capital, with Bunge Ventures and Emerson Collective supporting. Health For Life Capital/Seventure Partners, Middleland Capital, Tao Capital Partners, Continental Grain, GreatPoint Ventures, Closed Loop Capital and Windy City also contributed.
"We are excited about this investment in MycoTechnology because not only do they make an innovative, non-animal protein source that also has a clean flavour profile, but their process is highly sustainable," said Sanjeev Krishnan, managing director of S2G Capital.
Kellogg set up its Eighteen94 Capital investment vehicle last year to make "minority investments" in companies pioneering what it called "next-generation innovation" in the food sector.
The fund made its first investment in January, when Kellogg led an investment round worth US$4.3m in Kuli Kuli, a US company making bars and powders from the plant food moringa. Other backers were Canada-based InvestEco and US venture capital firm S2G Ventures.
In June, Kellogg led a round of investment in US plant-based smoothie firm Bright Greens.