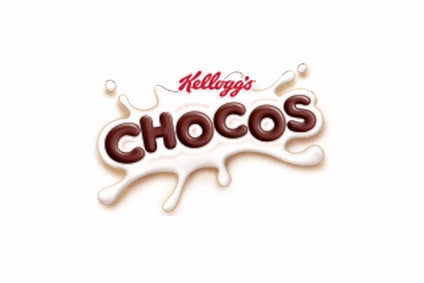 Kellogg has launched a line of kids breakfast cereals in India, Kellogg's Ragi Chocos.
Ragi is a common early stage nutrition item in India, frequently used as a first solid food for infants. According to Kellogg, its Ragi Chocos combine the nutritional benefits of ragi with the familiar chocolate flavour of Chocos.
Kellogg's Ragi Chocos are "high in essential nutrients" like protein and calcium, the company suggested.
Sangeeta Pendurkar, MD of Kellogg's Indian arm, explained: "Mothers are constantly trying to balance taste and nourishment for their children to the extent of hiding nourishing elements creatively inside their children's favourite foods.
"Kellogg's Ragi Chocos is a great answer to this. Ragi is well-known as traditional millet that has been given to children by mothers in different formats. Kellogg's Ragi Chocos is high in protein high and calcium, in addition to being low in fat, high in fibre and fortified with 11 essential vitamins and minerals. Kellogg's Ragi Chocos, is playing the double role of combining the much-loved great chocolaty taste of Chocos, with the goodness of Ragi."