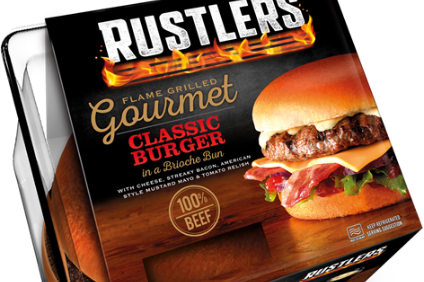 Irish meat processor and Rustlers brand owner Kepak has bought a facility from chicken giant Pilgrim's Pride's UK subsidiary Moy Park for an undisclosed sum.
Kepak has bought the Poppintree factory in Ballymun, Dublin, which produces spice burgers, something of a local favourite that are mainly sold in fish-and-chip shops.
The products will continue to be produced at the factory, it is reported, alongside Kepak's microwaveable burgers range Rustlers.
A spokesman for Moy Park said: "The Dublin facility has been sold to Kepak, one of Ireland's leading meat producers, which has been the site's primary customer for a number of years.
"We believe this is positive news to ensure the continuity of operations at Dublin. We are grateful and thank our colleagues at Dublin for their dedication and commitment to the business as they transfer to Kepak without any changes to their contract."
It is Kepak's fourth transaction of the year following a joint venture investment in Greene Farm Fine Foods in Ireland, a deal to buy Kepak Clare – a stand-alone abattoir in Ireland and the purchase of Country Park Foods in Huddersfield in the UK.
The company's other brands include John Stone and Big Al's.
Moy Park is Northern Ireland's largest private-sector business and one of Europe's largest poultry processors. Like Kepak, it also produces prepared meals.
In September Moy Park was acquired by US chicken giant Pilgrim's Pride in a US$1.3bn deal. Pilgrim's acquired Moy Park from its own major investor, the Brazilian meat giant JBS, which has a 78.5% stake in the US processor.