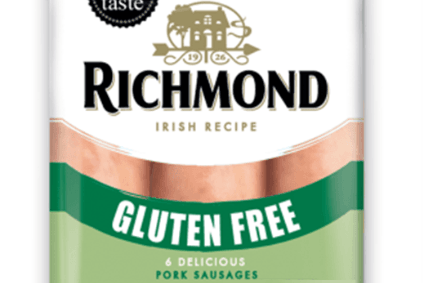 Kerry Group has reported an increase in business volumes of its consumer foods division for the first quarter.
The Cheestrings owners said for the quarter ending 31 March business volumes increased by 2.1%, while pricing decreased by 1.3%.
"As retailers continue to address the changing marketplace in the UK and Irish consumer foods sectors, market conditions remain highly competitive. However, Kerry Foods delivered a good business performance in the first quarter, capitalising on current snacking, convenience and food-to-go trends," it said in a statement.
In chilled meals the group said it "outperformed market growth levels" with both Bisto and Sharwoods brands performing well in frozen meals. Mattesons "grew strongly" in meat snacking helped by a number of new product launches and Richmond recorded "good growth" in the frozen sausage sector.
Kerry said Cheestrings continued to perform well in the children's cheese snack category and maintained "encouraging market development" in mainland Europe. Yollies, it said, continued to "gain momentum" in UK and Ireland.
In contrast, private label spreads saw further market share losses to block butter and branded offerings on promotion, Kerry added.
On a group-wide basis, Kerry recorded a 0.9% growth in recorded revenues and a 2.9% growth in business volumes which it put down to a "solid innovation pipeline" in response to consumer demand for enhanced nutritional, wellness and convenience offerings.