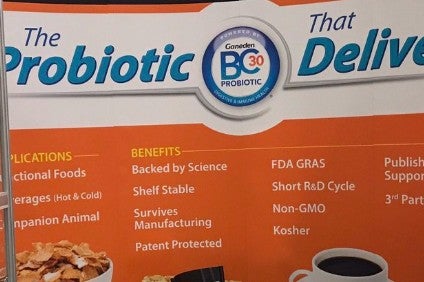 Ireland's Kerry Group has acquired US firm Ganeden, a branded technology company focused on probiotics, for an undisclosed amount.
Ganeden, based in Cleveland, Ohio, has more than 135 patents for technologies in the supplement, food, beverage, nutrition and personal care markets. Its products include GanedenBC30, a patented organism which can be found in more than 125 food, drink and animal products.
Ganeden's current year revenue is approximately US$25m.
Kerry Foods – known for spreads, cheese products and sausages with brands including Richmond, Dairygold and Matthesons – said the deal would complement its acquisition of natural immune health ingredient business Wellmune in late 2015.
It said Ganeden's technologies will be extended into wider applications across Kerry's markets.
Ganeden was founded in 1997 in San Diego, California, by Sean Farmer, before moving to Ohio in 2000. The company's name was derived from the Hebrew Gan Eden, meaning Garden of Eden.
Kerry announced the deal today (11 October), alongside new growth targets for the business over the medium term. It is targeting 3% to 5% volume growth annually on a group-wide basis.