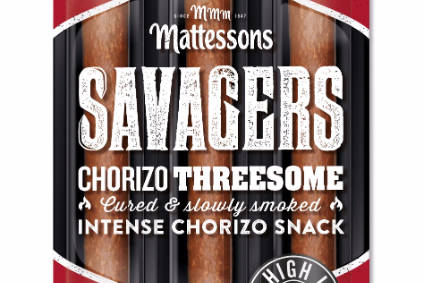 Kerry Group said today (2 November) it had "maintained the business momentum" in its third quarter, leading to the Ireland-based business reporting higher volumes and improving margins for the first nine months of the year.
For the period to 30 September, Kerry's volumes increased by 3.2%. However, with lower raw material costs leading to a 2.2% drop in pricing, revenues inched up by only 0.4%.
Kerry's trading profit margin increased by 70 basis points. The company pointed to a 70 basis points improvement in trading margin from its "taste and nutrition" ingredients arm, the largest part of its business, as well as a 30 basis point rise from the consumer-facing Kerry Foods division. Kerry said it had spent less on its Kerry Connect integration programme.
The Cheestrings and Mattessons owner provided some detail on the performance of its consumer-facing Kerry Foods business. Volumes grew by 2.2%, although pricing was 2% lower. Divisional trading profit margin increased by 30 basis points, "benefiting from improved product mix and business efficiencies", Kerry said.
"Despite the uncertainty and sterling devaluation resulting from the UK electorate voting to leave the European Union, Kerry Foods continued to perform well in the UK and Irish markets. The consumer foods division also maintained good growth in its selected mainland European markets and in the fast growing e-tail channel," it added.
Kerry said it was "confident" of meeting its forecasts for the full financial year. The company said taking into account the currency headwinds of 5% at current exchange rates, it still expects to see growth in adjusted earnings per share in 2016 that is "towards the middle to lower end" of the 6% to 10% range of 320 to 332 cent per share.