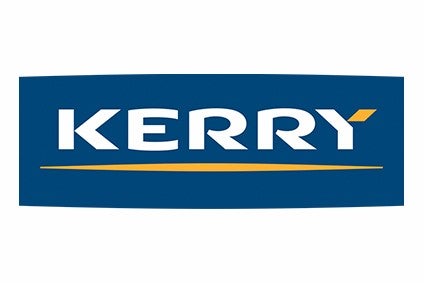 Kerry Group has tweaked its earnings guidance for the year as the Ireland-based owner of the Richmond sausages brand reported first-half results.
London-listed Kerry expects adjusted earnings per share to rise 7-9% in the year ending in December, compared to a previous forecast of 6-10%. That metric climbed 8.4% to 164 European cents in the first six months in constant-currency terms.
Kerry's revenues increased 10.7% on a reported basis to EUR3.6bn (US$4.03bn) amid a 3.3% rise in volumes, although its consumer foods division saw a smaller 0.6% advance to EUR689m.
Last fiscal year, Kerry made a number of acquisitions which chief executive Edmund Scanlon said performed "very well" during the half. It struck deals for California-based ingredients business Fleischmann's Vinegar Co. and Oman-based foodservice supplier AATCO Food Industries.
But the business has also faced difficulties, most notably with the loss of a ready-made-meals contract with Tesco. It also restructured its consumer foods division earlier this year amid a challenging operating landscape and uncertainties around Brexit.
Scanlon explained in February: "The acceleration of consumer and industry changes are having an impact right across the supply chain and nowhere is that more evident than in the UK market. The pace of change of UK consumer preferences and the uncertainty that's come with Brexit are fundamentally changing the UK consumer and channel landscape.
"These changes in consumer and channel are transforming the customer marketplace, with the retailer environment continuing to undergo major structural changes, with increased consolidation, with discounters broadening their offerings to include premium ranges and retailers examining their entire supplier base right across the board."
As a counter, the CEO said Kerry had made enhancements to its product make-up and was developing its innovation pipeline.
Other results showed a 12.6% increase in first-half trading profit to EUR383m, while net profits climbed 5.6% to EUR239m. Trading margins rose 20 basis points to 10.7%.
Scanlon described the performance: "We are pleased with [the] business performance in the period, as the Group continued to deliver volume growth ahead of the market, while expanding trading margins in line with expectations. While heightened consumer pricing and uncertainty impacted market volume growth rates in some developed markets, our unique and industry-leading business model and integrated taste and nutrition positioning continued to deliver significant value for our customers in meeting rapidly evolving consumer needs.
"We are excited by the ongoing enhancement of our product mix and the development of our innovation pipeline. Good progress has been made on the integration of recent acquisitions, which are performing very well."