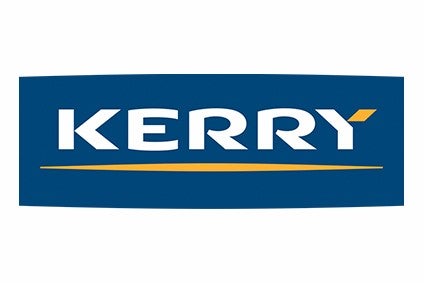 Kerry Group's talks over the potential sale of some of its dairy assets to Ireland's Kerry Co-Operative Creameries have been suspended.
The Dairygold butter maker launched a review of its dairy-related businesses in Ireland and the UK in February, with Kerry Co-Operative Creameries speculated to be interested.
A spokesperson for Kerry Group clarified the proposed deal entailed the company's primary dairy operating facilities in the UK and Ireland, including a facility in Ossett, West Yorkshire in northern England, and another in Portadown in County Armagh, Northern Ireland, along with "a number" of sites in Ireland.
It also included "a suite" of agri-business "stores" in the south-west of Ireland, and dairy brands such as Dairygold spreads, Cheestrings and Charleville, which come under Kerry Group's Consumer Foods division. Contrary to media reports, the Denny brand was not part of the deal, the spokesperson confirmed, adding that product line falls within its meat and meals business.
While Kerry Group said in a stock-exchange filing yesterday evening (15 April) discussions over a potential transaction with the co-op – which is also one of its own shareholders – had been suspended, the review is still ongoing.
It added there "is no certainty that this [review] will lead to a transaction and a further update on the strategic review process will be communicated later this year".
Reports had been circulating since the start of the year Kerry Group might put its Consumer Foods business unit up for sale which includes dairy and ready meals. As well as Dairygold, the division houses Richmond sausages and Naked Glory meat-free products. Kerry's larger Taste & Nutrition division is focused on ingredients. The dairy assets under review include activities across the two divisions.
A joint venture with the co-op formed part of the proposal, split 60/40 in favour of Kerry Co-Operative Creameries, and, according to media reports, came with an option to takeover Kerry Group's share after five years.
"We've never commented on it and we are not going to but the speculation was that there would be a buy-out clause after five years, so the co-op would buy the remaining 40% of the dairy-related assets," the spokesperson said.
Meanwhile, the co-op offered a response to the suspended talks. "With the prime focus of protecting the interests of, and delivering for all its stakeholders, the Co-Op, over the past 18 months, engaged in a thoroughly professional approach to give this potential opportunity every possibility of success. We believe a fair valuation was put on the proposed transaction. The board of Kerry Co-Op will remain open to evaluating opportunities."
Ryan Tomkins, an analyst at investment bank and financial services firm Jefferies, said the continuation of the review "suggests this is far from the final chapter on portfolio actions".
He drew attention to a media report last weekend suggesting divisions had emerged within the co-op on how to fund a potential transaction.
"There may be hope such a party exists to complete the transaction, but today's release wouldn't be optimal for negotiations in such a scenario. Our feeling is this was the lower probability outcome anyway, given the co-op's involvement," Tomkins wrote.
He continued: "Despite the slight earnings dilution such a transaction would cause, our uncontroversial view was that the re-rating from allowing Kerry to be increasingly viewed as a pure-play value-add ingredients company, as well as the growth and margin accretion, would have more than compensated for this. Given the Brexit overhang has now lifted (a catalyst for this dairy review), the review itself continuing, discussions suspended and not terminated, and the remainder of the Consumer Foods division also arguably non-core, we feel confident this is not the end of this conversation."
Kerry Group's CEO Edmond Scanlon had said in February the dairy business is worth around EUR900m (US$1.07bn today), with a 50-50 split between Consumer Foods and Taste & Nutrition.
Annual results issued at the same time for the year to 31 December showed revenues from Kerry's overall Consumer Foods division declined 2.6% to EUR1.28bn, while Taste & Nutrition revenues dropped 3% to EUR5.75bn. As a group, revenues were down 4% on a reported basis at EUR7bn.
Kerry's trading profit for the year fell 11.5% to EUR797.2m, with Taste & Nutrition down 14.2% at EUR814.2m. Profits for Consumer Foods, which also includes the Fridge Raiders and Cheestrings brands, dropped 7.8% to EUR99.2m.