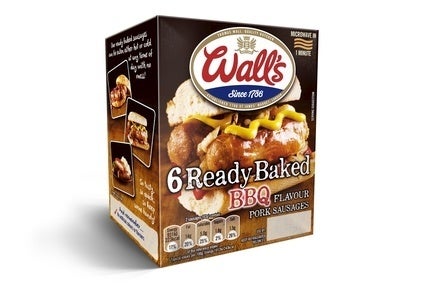 Kerry Group has rebranded its Wall 's microwave sausages in the UK under a "ready baked" banner in order to highlight the product's "quality credentials".
Wall's ready baked pork sausages – previously known as Wall's microwave sausages – are hitting shelves in the UK with "premium packaging" and an "improved recipe".
"Our research showed that ready baked is a compelling message for shoppers and will better highlight our range's unique cooking claim and Wall's quality food credentials," explained brand manager Siobhan Gray.
The company is also expanding the range, which consists of an "original" line, to include BBQ and black pepper flavours.
The chilled line is free from artificial additives and colouring. It will be rolled out across "all channels" with an RRP of GBP2.50 (US$4).