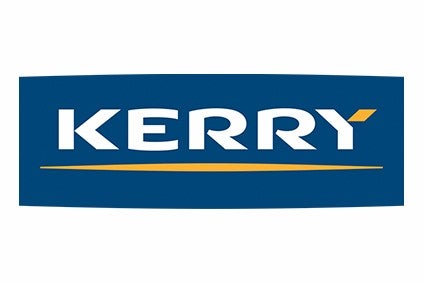 Kerry Group plans to restructure its consumer-foods operations in the UK, moves that look set to include changes to manufacturing.
Edmond Scanlon, Kerry's CEO of the Ireland-based giant, said the Ireland-based business, which is a branded and own-label supplier in the UK, needed to "reposition" its consumer-facing operations across the Irish Sea.
"We're committed to our strategy. We've an excellent core, with leading branded positions but certain elements, namely in the private-label space, need to be fundamentally repositioned in the short term to win the longer term," Scanlon said yesterday (19 February) as he announced Kerry's 2018 financial results.
"We're committed to the UK consumer, we're committed to the UK market in the longer term and, to optimise the core of our businesses, we'll be taking a number of actions that will be about simplifying our structures around the core and streamlining the footprint we have to service that core. This programme will incur a restructuring cost of EUR25-30m (US$28.4-34.1m) in 2019 and we're confident that this investment in realigning the business will reposition our consumer foods business and provide the agility we need to sustainably outperform the market in the medium term and well into the future."
Kerry's consumer foods division, which predominantly does business at home and in the UK, accounted for 20% of its EUR6.6m in revenue in 2018. Revenue from consumer foods stood at EUR1.34bn, which Kerry said represented a 1.1% increase in volumes. Revenue in 2017 was EUR1.33bn.
Scanlon told analysts Kerry had seen "excellent growth across our food-to-go and snacking ranges, which delivered high-single-digit growth".
However, he admitted the company's "convenience meal solutions" business had had "a difficult year" amid "reduced promotional activity" in the category.
Setting out why Kerry was looking to make changes to its UK consumer-foods business, Scanlon pointed to the macro factors affecting the sector.
"The acceleration of consumer and industry changes are having an impact right across the supply chain and nowhere is that more evident than in the UK market. The pace of change of UK consumer preferences and the uncertainty that's come with Brexit are fundamentally changing the UK consumer and channel landscape," Scanlon said.
"These changes in consumer and channel are transforming the customer marketplace, with the retailer environment continuing to undergo major structural changes, with increased consolidation, with discounters broadening their offerings to include premium ranges and retailers examining their entire supplier base right across the board."
Pushed on what the changes to the UK consumer-foods operation might entail, he said: "We're looking there primarily at two things. Firstly, restructuring our business through private-label and branded. That's a fundamental restructure on people. And the second thing is looking at optimising our overall manufacturing footprint."
At the time of writing, Kerry had not responded to a request for further details.