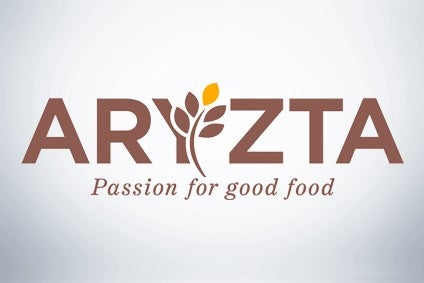 One of the major shareholders in bakery business ARYZTA, which is currently assessing offers from interested parties, has urged the Swiss-Irish group to provide clarity before the end of the week on a potential "public tender" bid from Elliott Advisors UK.
Veraison Capital, a Switzerland-based asset management firm, said in a statement this morning (20 October) the discussions with Elliott Advisors UK, which is part of New York-based investment company Elliott Management, "should be brought to a swift conclusion".
The investor, along with Cobas Asset Management in Spain, represent the two largest shareholders in Zurich-listed Aryzta with a combined stake of 20%. They won the day at an extraordinary general meeting (EGM) in September when their candidates were selected for the board of directors, including chairman Urs Jordi, the former head of Aryzta's European division. They had been pressing for a change in business model to improve the financial fortunes of the debt-laden bakery business after three years of waning revenues and losses on the bottom line.
Earlier this month, board chair Jordi revealed he and his colleagues had formed a special sub-committee to "deal with strategic M&A across the group".
"It's very positive to note that since September 16 we continue to receive unsolicited expressions of interest to acquire parts of the Aryzta group. These are in addition to the already known public earlier interests," Jordi said.
Veraison said this morning: "On September 10, 2020, both Elliott Advisors (UK) Limited and Aryzta AG publicly announced that they have entered into advanced discussions regarding a potential public tender offer. Veraison expects both Aryzta and Elliott Advisors to comply with the 'put up or shut up' rule and to provide clarity by the end of this week regarding the potential takeover offer.
"This is in the best interest of all stakeholders as it allows the company and the new leadership to implement any required measures without delay."
Meanwhile, the management of Aryzta announced this morning that they have postponed the company's annual general meeting to allow the board of directors "further time to evaluate the available range of strategic and financial options". A new date will be advised "in due course".