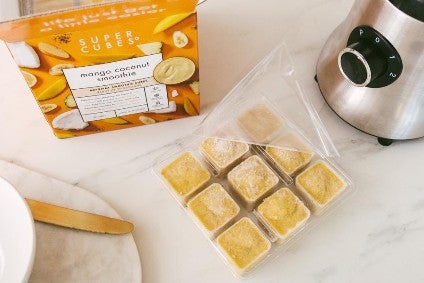 Keytone Dairy, the New Zealand-based food group, plans to raise AUD12.5m (US$8.1m) to fund its acquisition strategy, with a new deal already in hand – and a change in the company's name also in the offing.
Headquartered in New Zealand but listed in both Australia and its home market, Keytone said it has entered into a binding agreement to acquire the assets of AusConfec through its wholly-owned subsidiary Omniblend, a manufacturer of health and wellness milk powders and UHT dairy drinks it acquired last summer.
Meanwhile, Keytone is proposing changing its trading name to Halo Food Co. as it also seeks to secure an additional AUD2.5m through a so-called share purchase plan (SPP) for existing investors. Both share offerings are priced at 31 Australian cents a share.
The purchase price for the assets of AusConfec, based in New South Wales, has been set at AUD2.3m and will see Keytone own snacks production, a move it said is "highly strategic". In a stock-exchange filing, Keytone said the assets acquired "consist of state-of-the-art German equipment for the manufacture of protein bars in an operational facility, with a high grade fitout and customer contracts with Woolworths and Coles".
Keytone added: "The acquisition enables Keytone's proprietary brand, SuperCubes' Wholefoods Bars to be brought in-house immediately and become vertically integrated, providing scale, additional margin and operating efficiencies."
The settlement date for the AUD12.5m – offered to institutional and "sophisticated" investors and with binding offers already in hand – is this Wednesday (13 May), with the share issuance scheduled for the following day. Meanwhile, the SPP will open tomorrow and close on 25 May, according to a statement.
Located in Christchurch, New Zealand, Keytone also plans to use the additional cash to fund capital investment, working capital and marketing expenses. Acquisitions and working capital requirements will absorb most of the funds raised, amounting to AUD4m each.
Keytone said it has a "strong pipeline of strategic acquisition opportunities".
Chief executive Danny Rotman said: "Keytone is benefiting from the tailwinds of increasing demand for nutritional, shelf-stable health and wellness products, and the [share] offer provides the company with balance sheet strength and flexibility to execute on its organic and acquisition growth strategy."