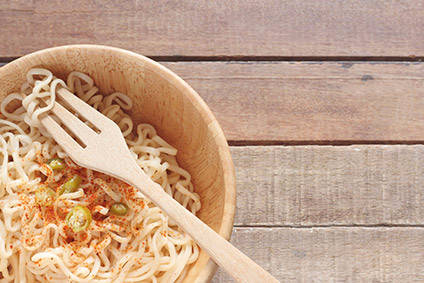 KG Group, an agri-food business in Lithuania, has invested in a new plant in the country for the production of instant noodles to cater to increased demand in Europe.
The company has invested EUR20m (US$23.5m) in the new facility in the city of Alytus, Lithuania. The 6,500 square-metre factory will raise KG's annual production capacity from 40 million units of instant food in cups to 180m units.
KG, which posted a turnover last year of EUR538m, serves the Baltic countries, with 95% of its instant-food production destined for export. It supplies noodles, pasta, oatmeal porridge and rice to the UK.
"We are glad we will be able to meet the increased demand of local buyers, many of whom are European supermarket chains," said group chairman Tautvydas Barštys. "A new production plant in Alytus city is our response to the rapid growth of consumer demand, and changes in global supply chains."
The new production facility, which is already operational, is expected to fill "a significant portion of demand" for instant noodles in the UK, Barštys added.