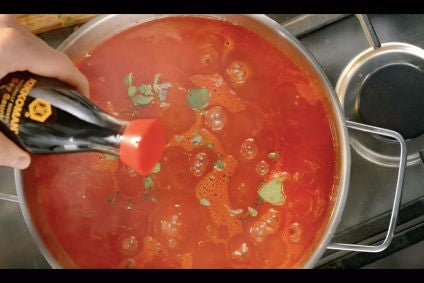 Japanese food maker Kikkoman has announced increased sales and profits for the first nine months of the year, citing positive sales in both its domestic and overseas markets.
For the nine months to 31 December, group net income rose 27.5% to JPY17.1bn (US$145.8m). Operating income grew 32.8% to JPY27.1bn.
The improved profits came on the back of higher sales. nNet sales rose 11.7% to JPY310.6bn.
Sales by division
Domestic foods: Net sales +4.4% to JPY130.1bn. Operating income +97.7% to JPY6.4bn. Sales up in soy sauce, food products, beverages and liquor and wine.
Overseas foods: Net sales +17.6% to JPY63.7bn. Operating income +18.3% to JPY12.5bn.
North America: sales up for Kikkoman branded products and in industrial and foodservice sectors.
Europe: despite negative impact from Russia stemming from a rise in market prices as a result of the weak rouble, sales increased in Germany, the Netherlands and Italy.
Asia and Oceania: Sales also grew here. The divisional sales increase partially offest impact of negative foreign exchange rates in this region. Sales were also up in Del Monte division which sells canned fruits, canned corn, tomato ketchup and other products in the Asia and Oceania region.