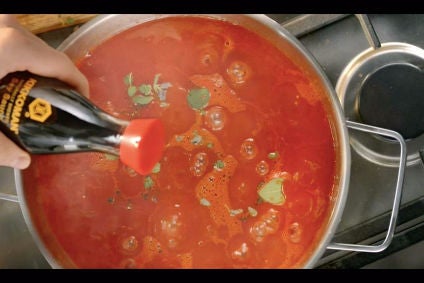 Kikkoman, the Japanese food group, has reported a fall in first-quarter sales, dented by a decline in revenue in its home market.
Despite the reduction in sales, Kikkoman saw profits rise in the three months to the end of June.
Kikkoman maintained its forecasts for lower annual sales but higher full-year profits.
In its first quarter, Kikkoman booked a 2.1% decrease in net sales to JPY98.86bn (US$979.7m). The company said there had only been "a limited recovery" in Japan's economy during the period and it reported lower sales from its domestic food manufacturing and sales division. Kikkoman said it saw "good sales" from its soy sauce business.
Overseas, sales in local currencies increased, with Kikkoman pointing to higher revenues from its soy sauce in North America, Europe, Asia and Oceania. However, the group felt an impact from foreign exchange rates due to the higher yen.
Group operating income inched up 0.8% to JPY8.5bn. Net income almost doubled to JPY11.07bn, helped in part by a lower tax bill.
For the full fiscal year, which will run until the end of March, Kikkoman expects net sales to fall 2.1% to JPY198.5bn. Operating income is forecast to drop 4.4% to JPY16.2bn. Net income is estimated to increase 75% to JPY14.5bn.