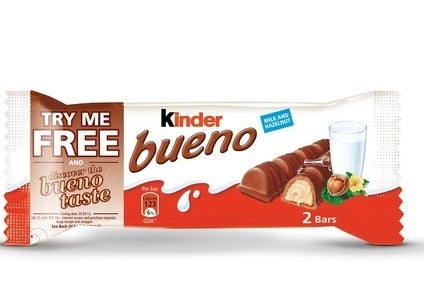 Ferrero has reported a 14% increase in annual pre-tax profits after sales were lifted by good performance of its Kinder range globally.
The privately-owned confectioner said pre-tax profit was up 14.2% at EUR907m (US$1.3bn) for the year to the end of August 2014.. Sales rose 3.9% to EUR8.4m.
"Despite the difficulties faced internationally, this growth is the result of an extraordinary dynamism in the development of new markets: the sales of Ferrero products have matched and in some cases even improved from previous years' results in Asia, Russia, United States, Canada, Brazil, Mexico and Turkey. The markets of the Middle East are also in a phase of strong growth," Ferrero said.
In terms of products, "particularly positive performances" were seen by Kinder Joy, Kinder Bueno, Kinder Surprise and Ferrero Rocher, which helped the overall growth in various markets, the group said.