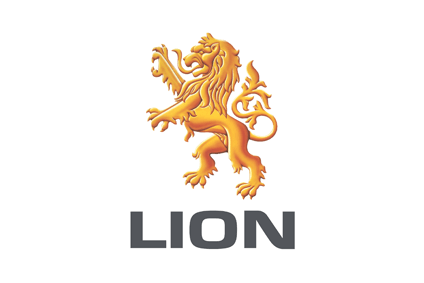 Japan's Kirin Holdings is to sell the dairy division of Lion, its Australia-based food and beverage subsidiary.
It was revealed last month Kirin had launched a strategic review of the division – Lion Dairy & Drinks (LDD) – and now it has confirmed it has started a sales process for the unit, which handles the production and distribution of the company's dairy, soft drinks and juice brands in the region.
Lion CEO Stuart Irvine said: "Following careful consideration, we believe a sale of LDD is the best option to set both Lion and LDD up with the capital and resources needed to grow into the future.
"Following the turnaround programme, LDD has been transformed and now has a sound platform for future growth.
"It's clear from the further work done in recent weeks that LDD's strategy to more fully leverage growing consumer wellness trends will require new capabilities and capital investment. The sale process will focus on finding the right owner to take LDD forward and unlock its full potential."
Lion's Dairy & Drinks business includes brands such as Pura milk, Dare iced-coffee and South Cape cheese. It also handles Vitasoy plant-based milks in Australia.
Lion said its remaining business has a number of avenues for growth available and the decision to sell LDD will free-up capital to accelerate investment.
It said it has taken early steps in building a portfolio of "premium, crafted non-alcohol beverages" alongside its core beer brands while recent investments in hot beverages such as Schibello coffee in Australia and Good Patron in NZ are showing "promising early signs".
Dairy-to-brewery group Kirin, which has been looking to streamline its overseas operations, first entered Australia's dairy sector in 2007 through the acquisition of local manufacturer National Foods for AUD2.8bn (then US$2.6bn).
A year later, the company moved to buy another Australian dairy business, Dairy Farmers, for AUD910m (then US$773.9m).
In 2009, Kirin snapped up Australian beverage business Lion Nathan and subsequently merged the new assets with National Foods. Two years later, Kirin renamed the overall Australian arm Lion.
In 2015, Canadian dairy giant Saputo acquired Lion's "everyday" cheese business for AUD137.5m (then US$107.1m), taking control of the Coon, Cracker Barrel, Mil Lel and Fred Walker brands. Lion retained what it termed "speciality" cheese brands including South Cape and King Island Dairy.
The sale process will start immediately and Deutsche Bank has been appointed as the investment bank coordinating the sale process and King & Wood Mallesons as legal adviser. Greenhill & Co Australia has been appointed as independent financial adviser.