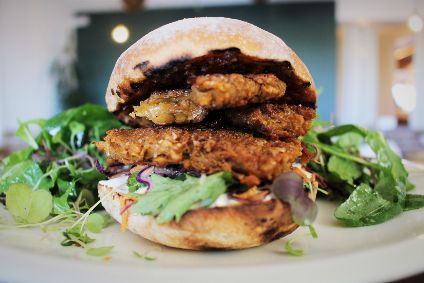 Sunfed, the New Zealand-based meat alternative company, is launching into Australia.
Its signature Chicken Free Chicken product is to be sold through the supermarket chain Coles with immediate effect.
Sunfed said the move is in response to "huge customer demand".
The company describes itself as "an innovative food tech" business "that is re-imagining the high protein food system to make proteins that are healthier – both for us and the planet".
It said its "mission is to empower consumers with real choices for their protein that is clean, lean and deliciously meaty".
Its Chicken Free Chicken is made from yellow peas. Sunfed claims it offers a superior nutritional profile with naturally double the protein of chicken and triple the iron of beef. It is non-allergenic with no gluten or soy, cholesterol free, trans fat free, and a source of dietary fibre.
Shama Sukul Lee, Sunfed founder and chief executive officer, said: "We challenged ourselves to a high bar of not making a patty, but a whole piece of fleshy meat with long succulent fibres that would be a good replacement to boneless skinless chicken breast pieces. We also wanted it to be just as versatile, so it had to work easily with existing chicken recipes."
She said her vision is to create a "highly scalable regenerative protein company that can feed the world without damage".
In November Suinfed was said to be eyeing global growth after being backed by investors to the tune of NZD10m (US$6.8m at the exchange rate at the time).