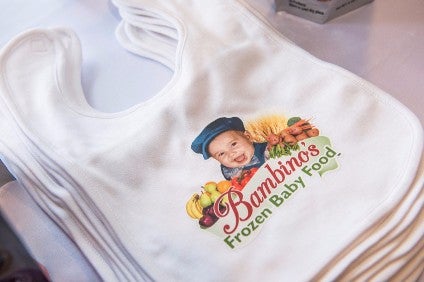 US firm Bambinos Baby Food, which specialises in kosher and organic meals, has opened a new manufacturing facility in Anchorage, Alaska.
The 3,000 sq ft facility will employ 200 people, including fishermen and farmers.
Zoi Maroudas, founder and CEO of Bambinos – which is based in Anchorage – said: "Bambinos is about nurturing from the very beginning and all the way through life, with healthy, natural, and delicious food.
"Families that visit the manufacturing facility will have the chance to watch production process through a designated glass viewing platform."
Bambinos Baby Food is known for its peanut allergy prevention cookie. The Peanut Mani cookie, has the exact daily amount of natural peanut protein to help desensitize infants from ever developing the peanut allergy and has a success rate of 85%.
The firm prides itself on covering different nutritional needs, from gluten free to vegan, vegetarian, and pescatarian.
Its frozen baby food range features Alaskan recipes featuring state-grown vegetables and wild Alaska seafood. The products are flash frozen and shipped door-to-door across the country.