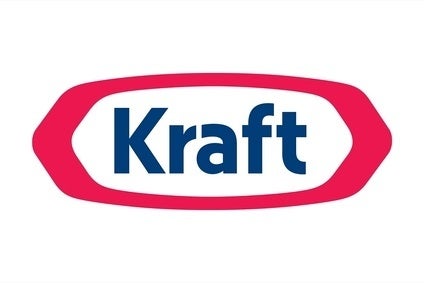 Kraft Foods Group has today (17 February) named former finance executive James Kehoe as its new CFO.
Kehoe, who worked for the former Kraft Foods Inc for over two decades until 2012, rejoins the Oscar Mayer meats maker from Canadian apparel maker Gildan Activewear.
Kehoe had only been CFO at Gildan Activewear for little more than a month. He joined Gildan Activewear in January from Mondelez International, where he was senior vice president of operating excellence after joining the snacks maker after the then Kraft Foods Inc split in two.
He replaces Teri List-Stoll, who Kraft announced on Thursday was stepping down as CFO as part of a series of management changed announced by recently-appointed CEO John Cahill.
"James knows the company inside and out and, throughout his career, has demonstrated strong financial acumen and execution capabilities. I have tremendous confidence in his ability to lead our finance team and take Kraft to a new level as we look to accelerate our pace of change," Cahill said.
Reflecting on his appointment, Kehoe said: "Kraft is the company where I've built my career, and I'm excited to rejoin at such a critical time."
In a statement to Gildan Activewear investors, Kehoe had said: "While the timing of this change is not ideal, the opportunity with Kraft is something I could not pass up given my extensive history with the company and its people."