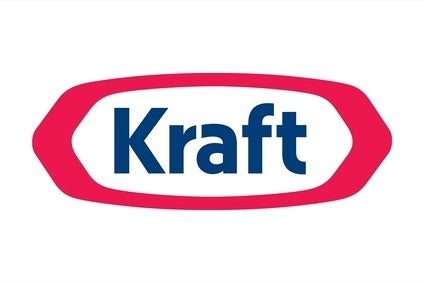 Kraft Foods Group chairman and CEO John Cahill has admitted the US company did not meet its potential in 2014, a year of falling profits and a dip in sales.
The Oscar Mayer meats and Planters snacks maker booked a 61.6% drop in net earnings to US$1.04bn for the 12 months to 27 December. Operating income slid 58.8% to $1.89bn.
Profits were affected by market-based impacts to post-employment benefit plans. Underlying operating profit was up thanks to a reduction in spending on cost-savings initiatives, a cut to marketing expenditure and retirement-related benefit adjustments amid lower-than-expected claims experience.
Net revenues were down 0.1% at $18.21bn. Cheese and refrigerated meals sales rose but revenue from its four other business units – beverages, meals and desserts, enhancers and snack nuts and Canada – fell. On an organic basis, net revenues increased 0.9%.
However, price hikes boosted Kraft's top line, with volume/mix sliding 0.3 percentage points amid volume losses in cheese, "category weakness" in meals and falling market share in desserts.
There was some improvement in the fourth quarter, with net revenues up 2.2%, translating to growth of 3.4% on an organic basis.
"While there were some positive developments in the fourth quarter, we did not deliver to our potential in 2014, with the macro environment and our execution affecting our results," Cahill said. "I believe our brands and our people are an unbeatable combination, but as we look at 2015 and beyond, we need to leverage those strengths against a plan that accelerates the pace of change, improves execution and puts Kraft on a clear path to long-term, sustainable growth."
Alongside the results, Kraft announced a series of management changes, including the departure of its CFO and chief marketing officers and the creation of new senior positions, including a COO.