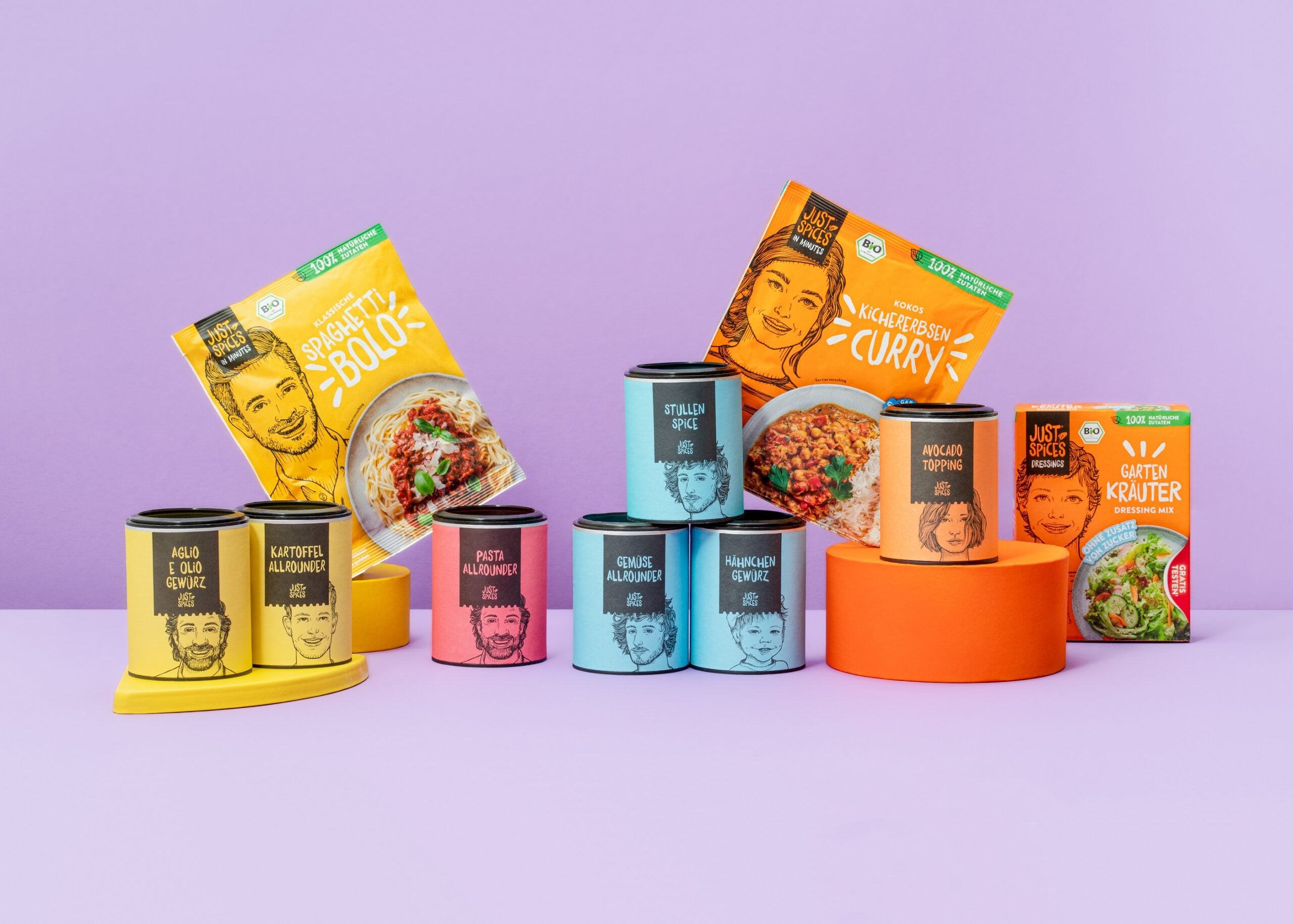 Kraft Heinz has snapped up 85% of Just Spices, a German direct-to-consumer business.
Since the start of the Covid-19 pandemic, the US giant has been investing in building direct-to-consumer operations in Europe, including the service Heinz to Home in the UK.
Just Spices, set up in 2014, sells products including spice blends and salad dressings. Around 70% of its spice blends are sold online, with its remaining sales through retailers in Germany, Spain, Austria, and Switzerland.
The firm generates annual sales of around EUR60m (US$67.6m), Kraft Heinz said. Just Spices' founders will retain a 15% stake in the business. Financial terms were not disclosed.
Rafael Oliveira, the president of Kraft Heinz's international business, said: "This is a great opportunity to further accelerate our growth agenda by strengthening our ability to anticipate trends in consumer tastes and preferences, as well as our speed to innovate. We will leverage our scale and agility to accelerate Just Spices' business in the fast-growing taste elevation market beyond its current German base and its recent market entries in Spain, Austria, and Switzerland. We also see tremendous potential to strengthen and enhance our own direct-to-consumer operations and go-to-market expansion."
Florian Falk, Just Spices' CEO and one of the company's three founders, added: "We are extremely excited by the potential for expansion that comes from combining Just Spices' innovation and brand power with The Kraft Heinz team and the scale they bring to the table."
Speaking to Just Food last month, Jean-Philippe Nier, head of e-commerce for Kraft Heinz's businesses in the UK and Ireland, said the company intends to make Heinz To Home a permanent fixture and will continue to offer more personalised products and limited editions.
However, he conceded making Heinz to Home a major revenue stream for Kraft Heinz will take a lot of investment and time. "We haven't built a proper scalable business in 18 months," he said. "It will take years and years probably to get it to be a big revenue generator. I think for us, the main objective is really to use this platform as a brand experience and get closer to our consumer."
D2C remains a small part of the grocery e-commerce sector, with sales dominated by those made through the online services of major food retailers. Few major food groups see D2C being a major generator of revenue for their business in the short term at least but the pandemic has caused many sizeable manufacturers to take a closer look at the channel.
Maria Castroviejo, senior food and agri-business analyst at Rabobank, thinks 2022 will be a year of evaluation for many businesses.
"I think they will remain highly interested in D2C, but I also believe that, at a certain moment, these large corporates need to take a good look at what they have, what they are doing, what works and what does not work, as with any other process. Depending on where they are and depending on the opportunities, we still may see more acquisitions and more organic development," she says.
"If you asked me is D2C going to be a substantial part of their revenues, I think it will not be. I think for most of the large companies the route to the consumer, via retailers and via wholesalers, will remain the bread and butter of their business. But D2C is not only about creating revenues. It is also about many other things and what happens there [in their D2C channel] will help them to make strategic decisions that can be relevant for all channels."
Additional reporting by Simon Creasey.