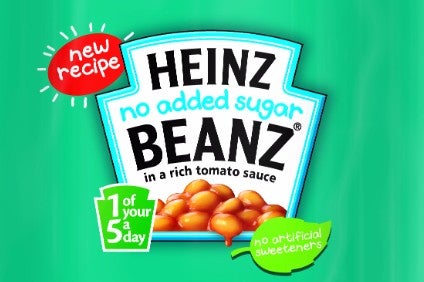 US food giant Kraft Heinz has launched its first ever corporate social responsibility (CSR) report, which includes a commitment to use 100% cage-free eggs in its products by 2025.
It said the CSR report, which also includes a commitment to lowering sugar, salt and saturated fat in its products, is in support of its "vision to be the best food company, growing a better world".
Bernardo Hees, chief executive officer at Kraft Heinz, said: "At Kraft Heinz, we're focused on addressing the most critical environmental and societal challenges affecting our industry and global communities, and finding ways to drive meaningful change – today and in the future."
Its CSR strategy includes four 'key pillars'. These are better supply chain, better environment, better products and better communities.
In the report, Kraft Heinz introduces two new goals within its better supply chain and better products pillars. The first is the aforementioned plan to expand its previous commitments to source cage-free eggs in North America, Europe and Latin America, which will mean a 100% cage-free egg supply globally by 2025. To date one-third of its global egg supply is cage-free.
Secondly, the company will expand its product nutrition guidelines globally, with a target to achieve 70% compliance with its internal guidelines by 2023.
The guidelines recommend limits on calories, saturated fat, sodium and sugar, encourage positive vitamins and minerals, as well as nutritious food groups like fruits, vegetables, whole grains, lean protein and low-fat dairy. They also favour "wellness attributes" like natural and organic.
Some of the company's initiatives are already under way with European and Australasian markets leading the way. Salt and sugar in Heinz Tomato Ketchup in the UK and the wider European Union has been reduced by 50% while Heinz Beanz now have 25% less salt and no added sugar.
And in Italy Heinz infant dessert pouches now only contain sugar from fruit.