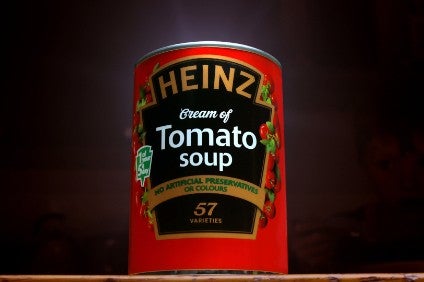 Kraft Heinz has told analysts it is confident its profitability will improve after the US food giant booked a year-on-year decline in earnings in the third quarter.
Speaking after publishing its third-quarter financial results, which revealed adjusted EBITDA had decreased by 14.4% to US$1.6bn in the three months to 29 September, the company predicted improved profitability will kick in from the fourth quarter.
Chief executive officer Bernardo Hees said: "Third-quarter profitability was held back by several one-off factors, including commercial investments, the unfavourable impacts of bonus accrual versus 2017 and supply chain inflation as we expected, but also, by our decision to prioritise customer service."
He added: "We are equally confident that profitability will improve going forward, as one-off negative factors from Q3 fall away."
Adjusted EBITDA in the company's key US region was down 16% as Kraft faced higher overhead costs and increased spending on logistics.
In response to an analyst's question, chief financial officer David Knopf added: "We're not going to provide precise numbers around it but we expect both EBITDA growth and our absolute level of profitability to improve significantly beginning in Q4 and into next year versus what we saw this year and in the first half."
Late last month Kraft Heinz revealed it was selling its consumer brands business in India to Zydus Wellness for $625m and one analyst asked if this is an indicator of a longer-term strategy to sell more assets.
CEO Hees said: "I think there are other things to be considered within the portfolio in general and we always evaluate very careful on a case-by-case situation."