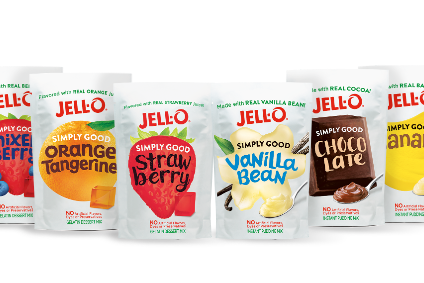 Kraft Heinz has announced another wave of job cuts in North America.
The US-based peanuts-to-ketchup maker said it would axe around 200 posts across its operations in the US and Canada.
A spokesperson for Kraft Heinz described the move as "a necessary decision".
"As a result of our business unit consolidation in August 2016, Kraft Heinz is now operating more efficiently and effectively, allowing the company to reinvest in our brands and our business in ways that benefit our consumers. As an extension of that process, and following a careful and thorough review of our functional practices, the company announced the difficult but necessary decision to eliminate approximately 200 salaried positions across a few additional functions in the US and Canada out of 41,000 global employees," the spokesperson said.
Kraft Heinz's management has embarked on a programme of aggressive cost cuts since the company was formed in 2015 through the merger of Kraft Foods Group and HJ Heinz.
Doubling down on costs is central to the way Kraft Heinz's major backers, the Brazil-based private-equity firm 3G Capital, has sought to improve the profitability and performance of any of the assets it has owned across the consumer goods sector. 3G Capital and Berkshire Hathaway, Warren Buffett's investment fund, were the majority shareholders in HJ Heinz when they combined it with Kraft Foods, having acquired the baked beans maker in 2013.
In November 2015, Kraft Heinz set out plans to close seven plants in the US and Canada. The company did decide to keep open one of the facilities, a plant making meals in California, last September.
However, the plant closures announced in November 2015 came just three months after Kraft Heinz set out plans to cut around 2,500 posts across the US and Canada, with approximately 700 shed at its head office in Illinois.
Filings Kraft Heinz made at the US Securities and Exchange Commission in August 2015 revealed 4,050 staff had left the former HJ Heinz business between the end of April 2013 and 28 June 2015, when the deal to form Kraft Heinz was completed, amid "restructuring and productivity initiatives" undertaken by 3G and HJ Heinz's management.
Earlier this week, Kraft Heinz announced a set of new sustainability targets that commit to decreasing its environmental footprint and creating a sustainable supply chain.
Last month, Kraft Heinz saw Unilever reject its proposed offer to buy the Anglo-Dutch consumer goods group.