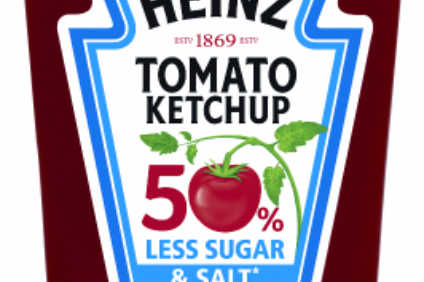 Kraft Heinz has entered a distribution deal with a subsidiary of Japan's Nissin Foods Group in India.
The US company's agreement with Indo Nissin Foods initially covers Heinz Tomato Ketchup but the partners will also explore introducing additional products, according to a statement from the Illinois-based firm. No additional details, such as the financial terms, were disclosed.
Kraft Heinz's tie-up with Nissin follows the recent sale of its non-core Indian brands, Complan, Glucon-D, Nycil and Sampriti, to Zydus Cadila, which is located in Ahmedabad.
Sankalp Potbhare, Kraft Heinz's managing director for India, said the the company has "robust growth plans" in the country for this year and next and is looking to "aggressively grow in India with the support of Indo Nissin Foods' distribution channels".
He added: "India has always been a key market for Kraft Heinz and we are excited to partner with Indo Nissin Foods who have a great pan-India distribution network. This partnership will provide Kraft Heinz a platform to distribute and make its global product portfolio available to Indian consumers."
Nissin Foods Group manufactures Cup Noodles and Top Ramen Instant Noodles.
The Japanese firm's managing director for Indo Nissin Foods, Gautam Sharma, said: "We are excited at the opportunity to bring Heinz Tomato Ketchup to more Indian consumers who already love and trust our leading instant noodle brands, Cup Noodles and Top Ramen. The partnership also showcases a tremendous cultural fit between the two companies as two global leaders are working together and bringing their best for the Indian consumer."