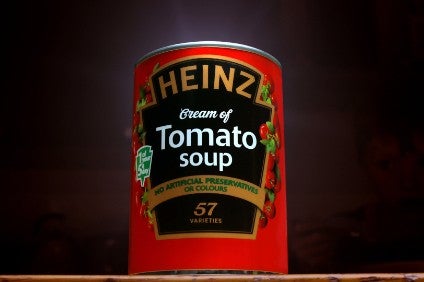 US food giant Kraft Heinz has expanded its commitments to promoting a healthy environment to encompass sustainable packaging and carbon omissions reduction.
The Nasdaq-listed company said its environmental strategy will now include "time-bound targets" and setting "science-based goals" to cut greenhouse gas emissions.
"Kraft Heinz will aggressively pursue technical alternatives while also collaborating externally to advance its commitment to deliver 100% recyclable, reusable or compostable packaging by 2025," the Illinois-based firm said in a statement today (31 July).
It said it plans to partner with packaging experts, organisations and coalitions to explore technical, end-of-life and infrastructure solutions, and is already collaborating with Environmental Packaging International for consulting, tracking and other specialist services in the packaging space. And overtime, Kraft Heinz will seek to lower the overall volume of packaging used.
Chief executive Bernardo Hees explained: "Our collective industry has a massive challenge ahead of us with respect to packaging recyclability, end-of-life recovery and single-use plastics. Even though we don't yet have all the answers, we owe it to current and future generations who call this planet 'home' to find better packaging solutions and actively progress efforts to improve recycling rates."
Achievements in Kraft Heinz's environmental initiative to date include beating its commitment to reduce the weight of its global packaging by 50,000 metric tonnes. And in Europe, the company said it is working to make the recyclable Heinz Tomato Ketchup plastic bottle fully circular by 2022, by using "recycled material that can be made back into food-grade packaging".
More detail will be revealed in its next CSR report, which is expected to be issued in 2019.
Hees added: "We found that most of our emissions are coming from areas outside our direct operations. To truly succeed as champions of sustainability, we will look at our full value chain and determine where we can make the greatest impact for our planet."
Kraft Heinz plans to announce its new science-based goals when its current commitments expire in 2020.