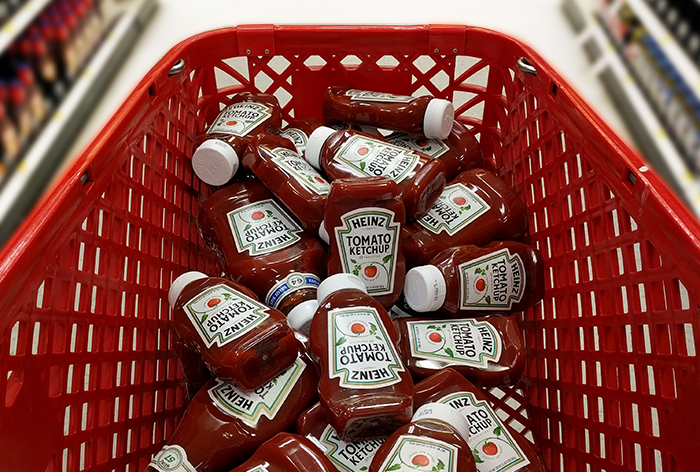 Kraft Heinz today (27 October) upped its estimate for a core profit metric on the back of "better-than-expected" sales growth.
The ketchup, baked beans and baby-food maker said it expects "adjusted EBITDA" to come in at "more than" US$6.2bn in 2021, up from an earlier forecast of "at least" $6.1bn.
"This reflects a combination of greater-than-expected organic net sales as well as the company's ongoing efforts to manage inflationary pressures as it continues to invest in long-term growth," Kraft Heinz said as it published its third-quarter financial results.
The Oscar Mayer meats owner told the market it expects its organic net sales to be "flat compared to an exceptionally strong 2020 period". Last year, Kraft Heinz's net sales rose 6% on an organic basis.
In its stock-exchange filing today, the group noted its new guidance includes the impact of the sale of its nuts business to US peer Hormel Foods – a deal completed in June – but not the pending sale of its natural cheese business to Lactalis.
CEO Miguel Patricio added: "We are effectively adapting to near-term challenges while transforming our business and rejuvenating our iconic brands to better serve consumers for the long term. We still have much to do, but our momentum is strong and our strategy to bring agility to our scale is working, which is why we are increasing full-year expectations."
In Kraft Heinz's third quarter, which ran to 25 September, the company's net sales were up 1.3% on an organic basis. Moves on price had a 1.5 percentage point positive impact, with "volume/mix" dipping 0.2 percentage points.
On a reported basis, Kraft Heinz's net sales were down 1.8% on the back of selling its nuts business to Hormel.
For the first nine months of the company's financial year, net sales inched up 0.5% on an organic basis, with volume/mix down one percentage point. Reported net sales also rose 0.5%.
Third-quarter operating income increased 0.8% to $1.16bn. Net income grew 23.2% to $736m.
Nine-month operating income stood at $3.48bn, versus $578m a year earlier when charges crimped Kraft Heinz's earnings. The company posted a nine-month net income of $1.27bn, compared to a net loss of $680m the year before.