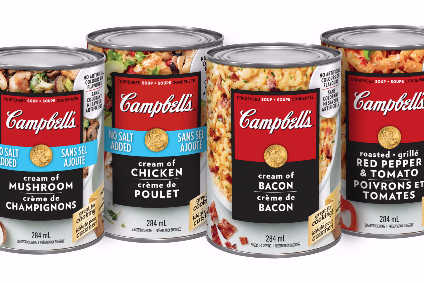 A report in a US newspaper is linking food giant Kraft Heinz with a bid for fellow US heavyweight Campbell Soup Co.
The New York Post newspaper – quoting "a source close to the situation" – reports Kraft Heinz "is very much interested in buying Campbell and believes the soup maker's management will start a sales process soon".
Neither Campbell or Kraft Heinz have commented on the newspaper's story.
Campbell CEO Denise Morrison stepped down from the role in May as the soup maker announced a third-quarter loss, before interest and taxes, of US$475m – compared to a $298m profit for the equivalent period last year.
The company is being run by a board director on an interim basis.
CFO Anthony DiSilvestro said at the time Campbell would be "reviewing all aspects of our strategic plans and portfolio composition" – a statement which is sure to have alerted potential suitors.
The newspaper's source said Campbell "will likely put itself up for sale".
The New York Post story suggests another US food company, General Mills, could also be interested in making a bid.
Last August Kraft Heinz was linked to a possible bid for Cadbury owner Mondelez International.
In February last year, it made a US$15bn bid for Unilever which was withdrawn after it was rebuffed by the Anglo-Dutch consumer goods business.
Read just-food's analysis: Campbell's Q3 profit warning, CEO exit – four things to learn.