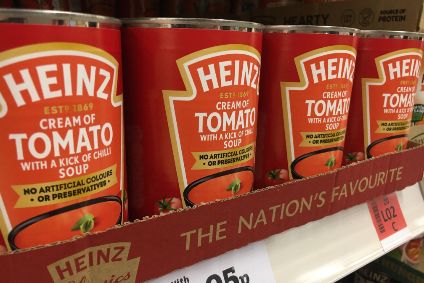 Kraft Heinz has made an about-turn on its financial guidance for the first quarter as the US food giant expects "very strong consumer demand" linked to coronavirus to drive positive growth in sales.
The Heinz ketchup and Philadelphia cheese owner had previously predicted organic sales would decline at a "low single-digit rate" in the first three months.
However, the company has now amended that outlook to an increase of around 6%. Reported sales are expected to rise 3% in the first quarter, with the Nasdaq-listed firm explaining the difference between the two metrics is related to prior-year divestitures and currency impacts.
In a statement issued yesterday afternoon (6 April), Kraft Heinz chief executive Miguel Patricio said the company has been working on a new strategy but the market will have to wait for the finer details as the annual investor day event scheduled for May has been postponed due to the Covid-19 crisis, with a new date yet to be determined.
Kraft Heinz will, however, still issue first-quarter results on 30 April, but the company said it will only provide a "brief preview" of what is to come at the investor day.
Details of the new strategy will be eagerly awaited among the investment community as Kraft Heinz has been struggling financially of late, which was not helped by a number of recent asset write downs. In the past, the company has also been criticised for a lack of product innovation to compete with the rise of private label in the US and to transform what some consider to be legacy brands.
Patricio, who has yet to celebrate his one-year anniversary having joined Kraft Heinz last July, said: "We have been developing a powerful new strategy, transforming our capabilities and making needed investments in the business for months. Our strong execution in the face of this crisis reflects the exceptional progress our people have been making.
"We have also been looking forward to sharing our new vision and long-term growth framework in-person with investors and all our external stakeholders. But given the current, unprecedented Covid-19 challenge, we believe it is better for Kraft Heinz, our shareholders and our customers that we continue our single-minded focus on getting our products from our plants to stores and onto consumers' tables."
The new sales forecast comes with a caveat though. Kraft Heinz said the full benefit from the expected growth will not necessarily feed through to EBITDA, net income and its earnings per share result "due to added expenses to meet this accelerated growth".