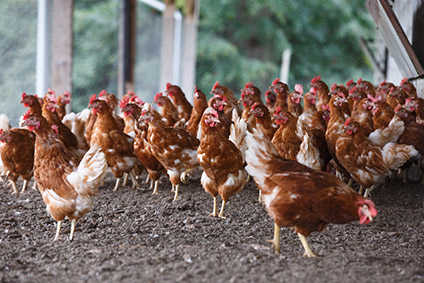 Kraft Heinz has set out a commitment to improve how the broiler chickens it uses for its products on sale in the US are treated.
By 2024, the company will only use chicken from breeds approved by the Royal Society for the Prevention of Cruelty to Animals or by the Global Animal Partnership (GAP) for "measurably improved welfare and quality of life".
By the same year, Kraft Heinz said it would also work with its chicken suppliers to give the birds "more space to perform natural behaviours", including a stocking density no greater than six pounds per square foot.
The group's pledges also include a commitment to show it is carrying out the measures through "supplier verification or third-party auditing".
"Extensive changes such as these require significant investment of time and resources, industry-wide," Michael Mullen, senior vice president of corporate and government affairs at Kraft Heinz, said. "We recognise the complexity of this undertaking and look forward to collaborating with our suppliers, the food industry and other stakeholders to advance these ambitious goals in a way that is sustainable for our collective businesses."