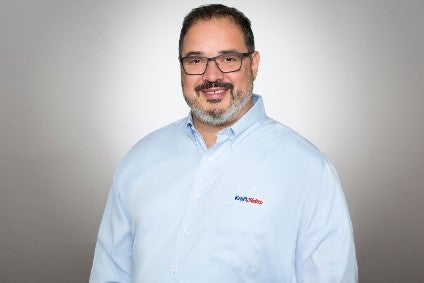 Kraft Heinz, the US food giant facing questions over its direction, has appointed a new chief executive, hiring Miguel Patricio from brewing giant Anheuser-Busch InBev.
The Heinz ketchup and Plasmon baby-food owner said Patricio, who has spent more than 20 years at the Budweiser beer maker, will take the helm on 1 July, succeeding Bernardo Hees, who has led Kraft Heinz since it was set up five years ago in July 2015.
A Kraft Heinz spokesperson said Hees had decided to move back to the company's private-equity majority shareholder, 3G Capital, "to focus on other projects".
In February, the Kraft cheese and Oscar Mayer meats maker raised eyebrows across the food industry with a multi-faceted announcement that included an SEC probe into the company's procurement, fourth-quarter profits that missed expectations, an outlook for 2019 that also disappointed Wall Street and a US$15bn write-down on certain assets.
At the time, Hees issued a robust defence of Kraft Heinz's strategy, insisting: "We still believe strongly that our model is working and has a lot of potential for the future."
The thrust of Kraft Heinz's strategy has been built on M&A and then driving synergies from the transactions to grow margins. The company's margin improvement has been strong – and has in recent years prompted almost all listed majors to take long, hard looks at their own cost base.
Nevertheless, there have been concerns about Kraft Heinz's long-term sales growth. Management, in recent quarters, sought to emphasise the work Kraft Heinz was putting in to try to grow its sales. On an organic basis, Kraft Heinz's sales grew 2.4% in the fourth quarter of 2018 year-on-year.
However, the shock announcement in February sent Kraft Heinz's shares tumbling and prompted questions about its strategy and that of its owners 3G and Warren Buffett's investment fund.
AB InBev, also home to brands including Stella Artois and Beck's, is not a portfolio company of 3G but was created by the founders of the private-equity firm. 3G's strategy was first seen in the global brewing industry through the consolidation spearheaded by AB InBev throughout the 1990s and 2000s.
Last autumn, AB InBev cut its dividend payout in half to pay down debt. Last month, the brewer made changes to its board amid pressure on its share price. The changes saw 3G's managing partner Alex Behring and one of the private-equity firm's founders, Carlos Alberto da Veiga Sicupira, leave the AB InBev board.
Announcing Patricio's appointment as CEO, Kraft Heinz said the Portuguese, as chief marketing officer, had accelerated the organic sales growth of AB InBev's brands Budweiser, Stella Artois and Corona. The company also said Patricio's previous positions at the brewer of president of its North America and of its Asia Pacific operations had given him "deep experience in growing businesses in developed and emerging markets".
Marcel Herrmann Telles, a co-founder of 3G, a Kraft Heinz director and AB InBev board member, said: "I want to personally thank Bernardo Hees for leading the company through its first phase. I've worked with Miguel over the course of the past 20 years, and he is a natural business leader. From attracting and nurturing the best talent to leading the turnaround of the AB InBev China business into the phenomenal success it is today, Miguel has one of the best brand-building minds in the industry."
Patricio, who has also worked at Coca-Cola Co. and Johnson & Johnson, described Kraft Heinz as "an incredible company with iconic brands that are loved around the world". He added: "It will be a privilege and an honour to lead such a talented group of employees as we focus on the consumer to capitalize on the growth opportunities that exist in the rapidly evolving food industry."
The outgoing Hees made similar remarks. "It has been an honour to serve as CEO of Kraft Heinz and to see it through its transformation over the last six years," he said. "I have confidence that Miguel and the team will take Kraft Heinz to new heights."
just-food opinion from February 2019: Why Kraft Heinz's travails aren't a surprise