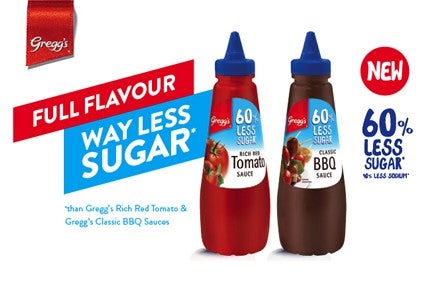 Kraft Heinz has put forward a range of assets it is willing to offload to secure regulatory clearance in New Zealand for its planned acquisition of a clutch of local brands from Japan's Suntory Food & Beverage.
In October, Kraft Heinz struck a deal to acquire from Suntory Food & Beverage a range of food brands marketed in Australia and New Zealand, including Saxa salt and Gravox gravy and Gregg's sauces.
In the US food giant's application to New Zealand's Commerce Commission, the company has said it is prepared to offload the right to use and the recipes for Gregg's tomato sauce, barbecue sauce and steak sauce products supplied in New Zealand.
Kraft Heinz is also lining up plans to offload the right to use and the recipes for the F. Whitlock & Sons Worcestershire sauce supplied in the country.
The Commission said its approval is also subject to Kraft Heinz offering, if requested, to enter into co-packing agreements with any buyer of the brands.
In New Zealand, Kraft Heinz manufactures products including sauces under the brands Wattie's, Heinz, Lea & Perrins, HP, and Gourmet.
The Commission said Kraft Heinz "considers that the proposed divestment of the Gregg's brand of tomato, barbecue and steak sauces and the F. Whitlock & Sons brand of Worcestershire sauce will remove almost all of the aggregation that would otherwise occur in these markets as a result of the merger".
Kraft Heinz has told the Commission "there are a number of potential purchasers, including those with an existing presence in the broader sauces category, which would find the brands offered for divestment as being attractive", the regulator said.
On the prospect of a co-packing element to the final package, the Commission added: "Also of relevance in assessing the proposed divestment undertaking is that that no manufacturing assets are to be divested. Instead, should a potential purchaser not have access to its own manufacturing assets, Heinz NZ has offered co-packing (toll manufacturing) arrangements. Our concern with such arrangements is that the merged entity would still be setting the wholesale price of the divested brands."
The Commission will weigh up the impact the deal could have on competition. Interested parties can submit comments by 12 January.